FOWLER TRIMOS HEIGHT GAGES
PRECISION HEIGHT MEASURING
Fowler / Trimos Height Gages are precision measurement tools used to accurately measure the height of objects or distances between surfaces. They are used in various industries, including manufacturing, engineering, and automotive, among others.
These height gages consist of a base, a vertical column, and a measuring head that is connected to a Digital Display.
The measuring head can be moved up and down the column, allowing for precise measurement of the height of an object or the distance between two surfaces.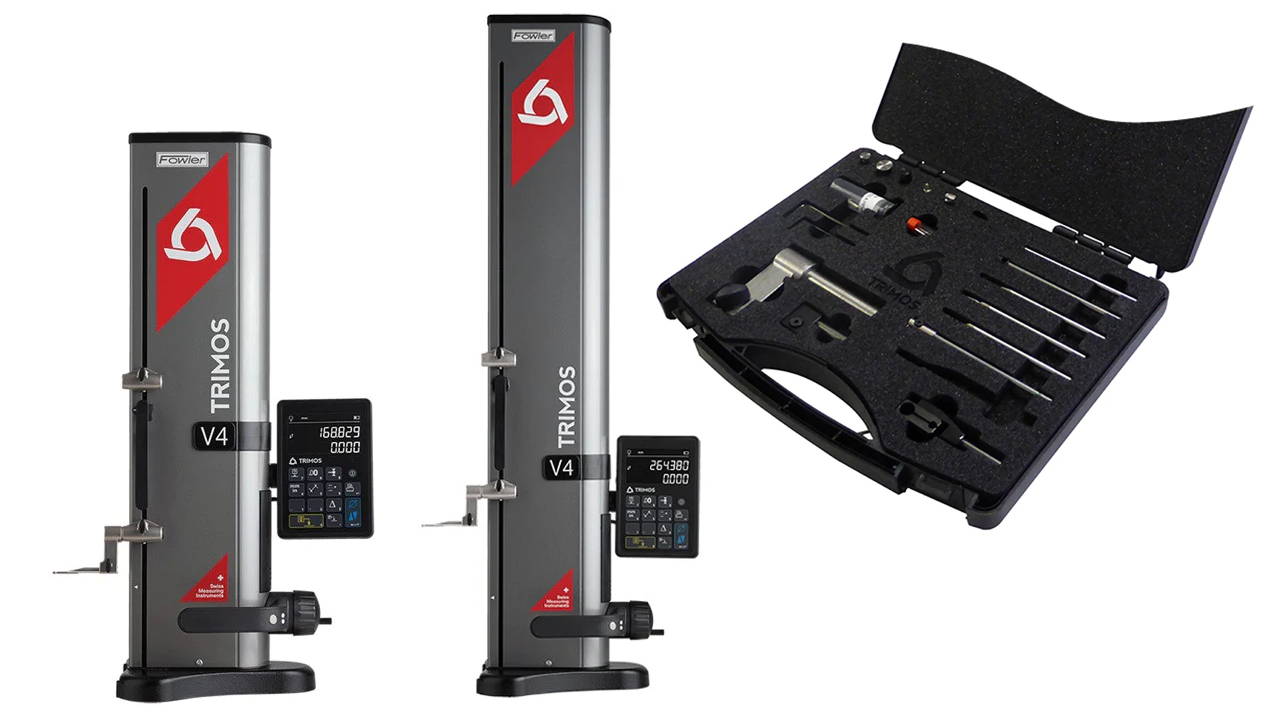 Fowler / Trimos Height Gages are digital gages that use an electronic display for easy and precise measurement. These height gages come in various sizes and measuring ranges, from a few inches to several feet. They are made of high-quality materials, such as stainless steel or aluminum, for durability and accuracy.
Fowler / Trimos Height Gages are known for their accuracy, reliability, and ease of use. They are used in various applications, such as measuring the height of machined parts, checking the flatness of surfaces, and ensuring the proper height of workpieces during machining operations.
Overall, Fowler / Trimos Height Gages are essential tools for professionals in various industries who demand precision and accuracy in their work. With their high accuracy and durability, they are a preferred choice for those who need to measure heights or distances with precision and consistency.
sHOP our FOWLER TRIMOS HEIGHT GAGES collection...