A GRADE GRANITE COMPARATOR STANDS
Granite Base Indicator Stands are also called Comparator Stands. These Granite Stands are basic building-blocks for the assembly of special-purpose, precision measuring equipment. By mounting precision measuring instruments such as Indicators, Probes, and Linear Gages onto the stands, it is possible to handle all manner of measuring applications. The rigid granite base is free from burrs, pileups, rust, and deterioration over time.
The Granite Base Indicator Stands that we offer are made of Black Granite, which is stronger and denser than light colored granite, is more stable, and wears longer.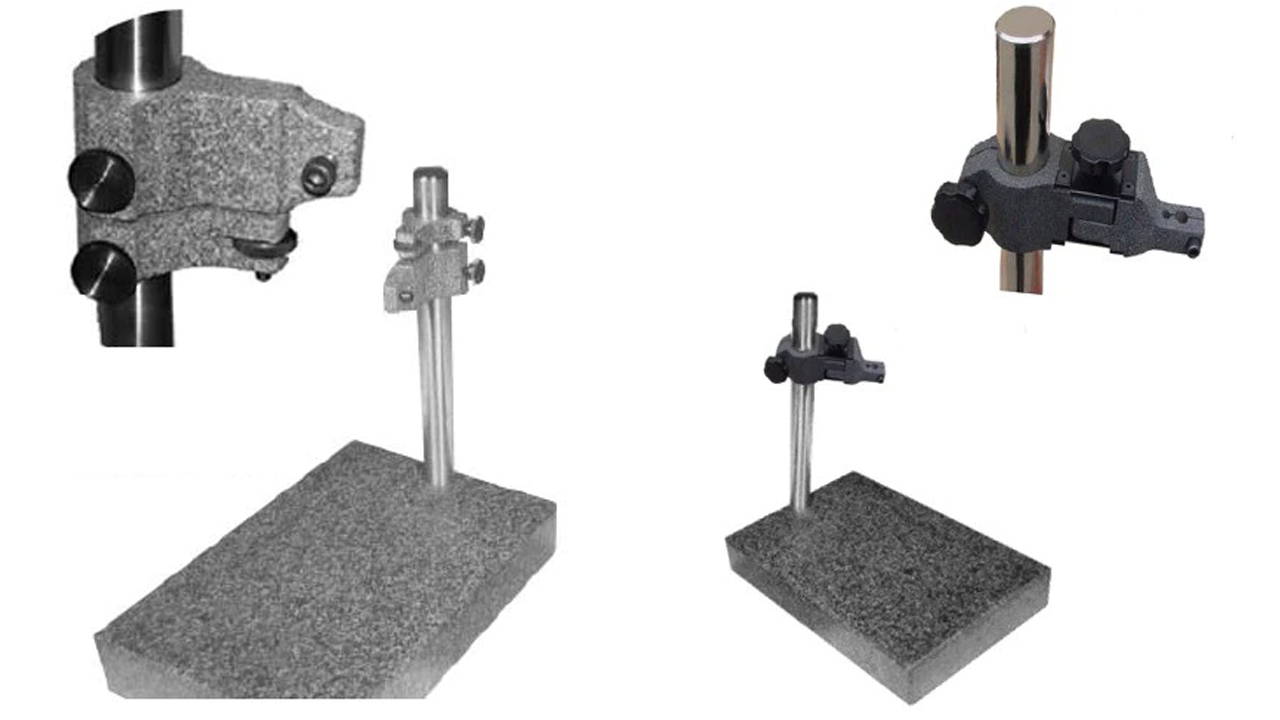 The granite properties determine the stiffness of the granite, therefore accuracies can be guaranteed with less thickness than other types of granite. This translates to less freight and handling costs whenever the plate is shipped or moved.
sHOP our A GRADE GRANITE COMPARATOR STANDS collection...