MAGNETIC BASE INDICATOR STANDS
Magnetic Base Indicator Stands are precision tools used to hold and position measuring instruments such as dial indicators, test indicators, and dial test indicators. The stands consist of a magnetic base, an articulated arm, and a holder for the indicator.
The Magnetic Base is typically made of a strong magnet that securely attaches to ferromagnetic surfaces. The articulated arm is made up of a series of adjustable joints that can be moved and locked into position. The indicator holder is mounted on the end of the arm and can be rotated and adjusted to accommodate different measuring instruments.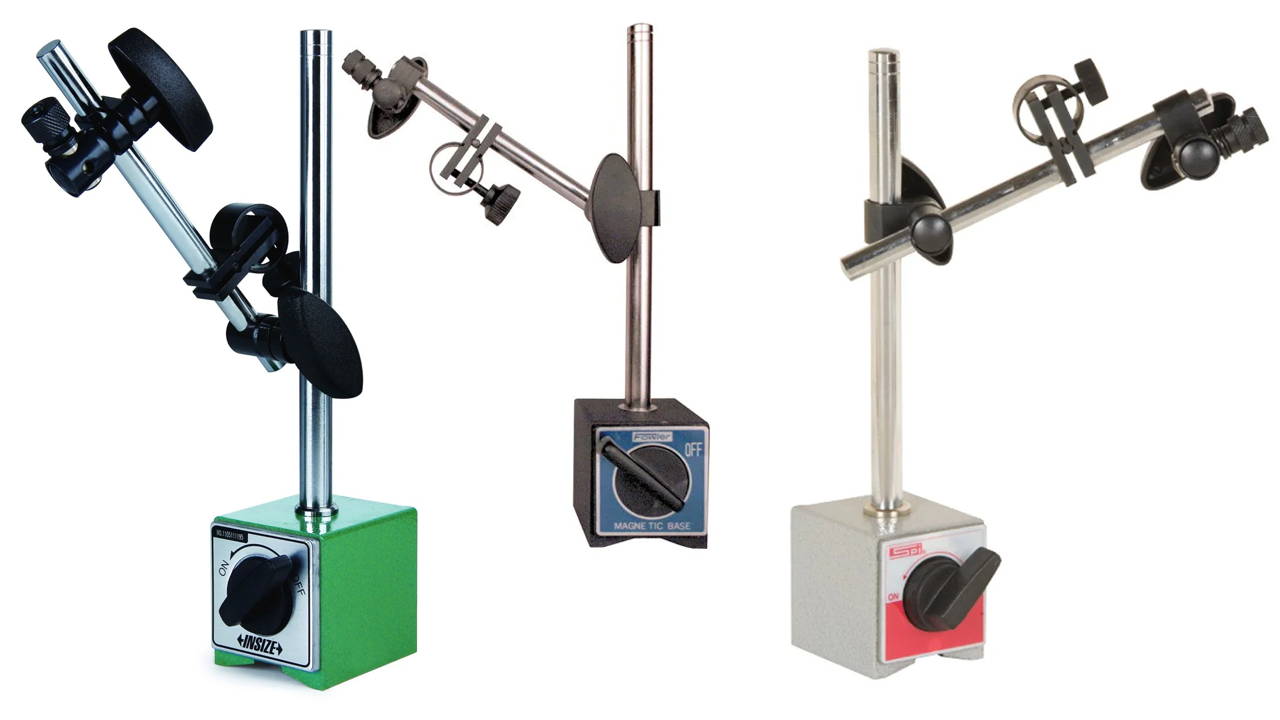 Magnetic Base Indicator Stands
are widely used in manufacturing, machining, and engineering industries to ensure precise and accurate measurements. They are particularly useful in situations where a measuring instrument needs to be held in a specific position while taking measurements, such as when inspecting machined parts, aligning machine tools, or checking for runout.

Overall, Magnetic Base Indicator Stands offer a stable and flexible platform for measuring instruments, enabling precise and accurate measurements to be taken with ease. They are durable, reliable, and easy to use, making them an essential tool in many industries.

sHOP our MAGNETIC BASE INDICATOR STAND collection...