Air Sanders are powerful and versatile tools used for smoothing and finishing surfaces in a variety of materials. They use compressed air to power a spinning sanding disc, allowing for fast and precise sanding of large surface areas. Air Sanders are commonly used in auto body repair, woodworking, and metalworking applications, as they can quickly remove paint, rust, and other surface imperfections.
Air Sanders are available in different styles, including orbital, belt, and disc sanders, each with its unique features and capabilities. Orbital sanders are ideal for finishing and smoothing large, flat surfaces, while belt sanders are designed for aggressive material removal on rough or uneven surfaces. Disc sanders are versatile tools that can be used for sanding, grinding, and polishing.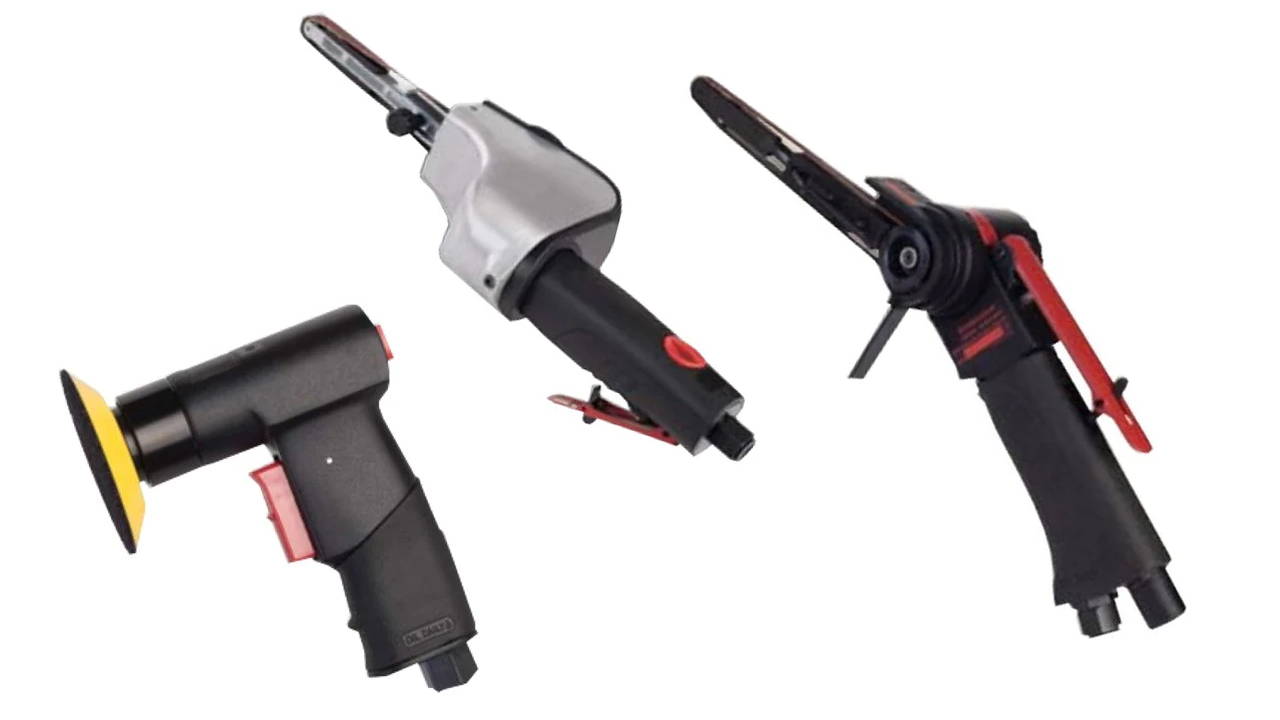 When choosing an Air Sander, it's important to consider factors such as the size of the sanding disc, the type of abrasive pad or disc needed, and the required air pressure and flow rate. Additionally, look for models with ergonomic handles and low vibration to reduce operator fatigue and improve control during use.
Leading manufacturers of Air Sanders include Ingersoll Rand, Chicago Pneumatic, and Dynabrade, offering a range of high-quality and reliable products to meet different needs and applications.
sHOP our Air Sanders collection...