SPECIALTY DIGITAL CALIPERS
precision distance measuring
Specialty Digital Calipers are precision measuring instruments that are used to accurately measure the internal and external dimensions of objects. They are equipped with an electronic digital display that provides a precise readout of the measurements in either metric or imperial units.
These calipers are designed to provide accurate measurements in specialized applications, such as measuring the depth of holes, thickness of objects, and other precise measurements. They often come with features like a data output port for transferring measurements to a computer, a hold function to retain a measurement, and a zero function to reset the measurement scale.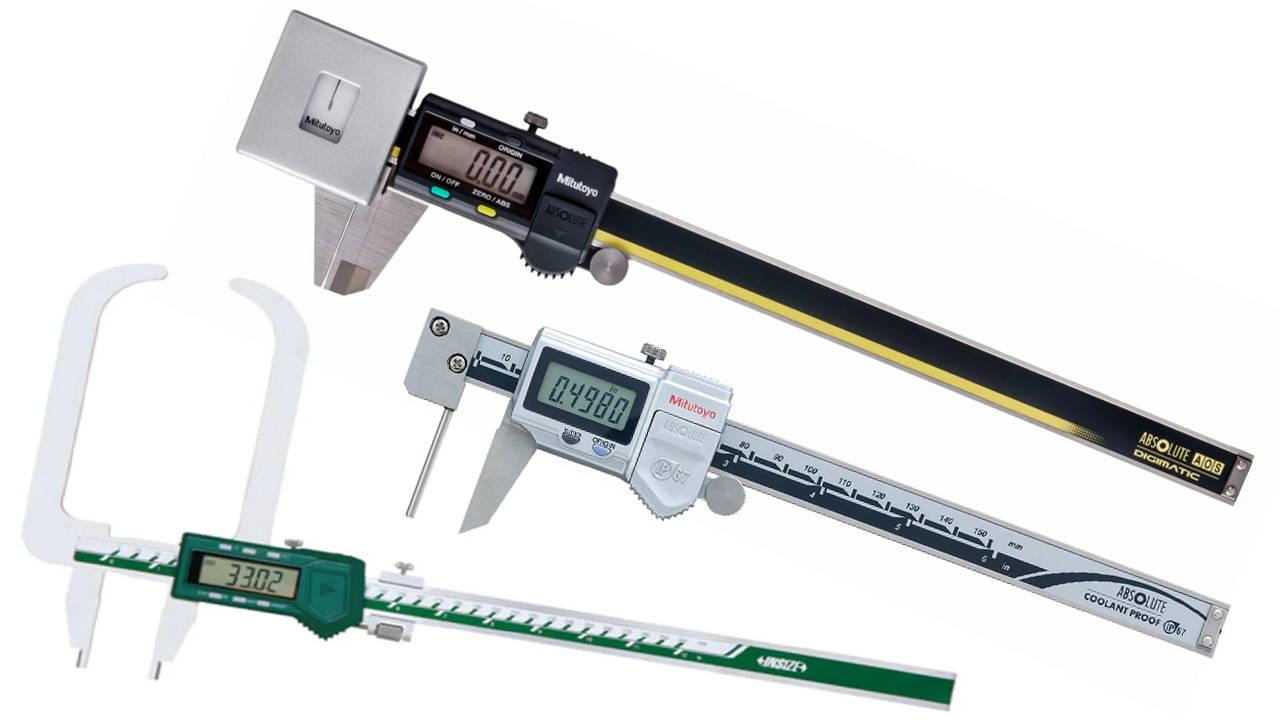 Specialty Digital Calipers are typically made from high-quality materials like stainless steel or hardened carbon steel, which provide durability and resistance to wear and tear. They come in a range of sizes, with larger calipers being used for measuring bigger objects and smaller ones for measuring smaller objects.

Some of the common types of Specialty Digital Calipers include the following…
Low Force Digital Calipers

Snap Calipers

Nib-Style Jaw Calipers

Tube Thickness Calipers

Neck Calipers
Overall, Specialty Digital Calipers are a valuable tool for anyone who needs to make precise measurements in their work, whether it's in manufacturing, engineering, or other technical fields.
sHOP our SPECIALTY DIGITAL CALIPERS collection...