LASER SCAN MICROMETER ACCESSORIES
PRECISION DIAMETER AND THICKNESS MEASURING
Mitutoyo Laser Scan Micrometers are high-precision measuring instruments that are widely used in industries where accuracy and consistency are critical. To enhance the functionality and versatility of the Laser Scan Micrometer, Mitutoyo offers a range of accessories that can be used with the instrument.
Some of the accessories that Mitutoyo offers for its Laser Scan Micrometer include...

Calibration Gage Sets: These are designed to calibrate Laser Scan Micrometers, ensuring that they are measuring accurately. The Calibration Gage is made up of a precision reference surface that is used to establish a known value for the Laser Scan Micrometer to measure.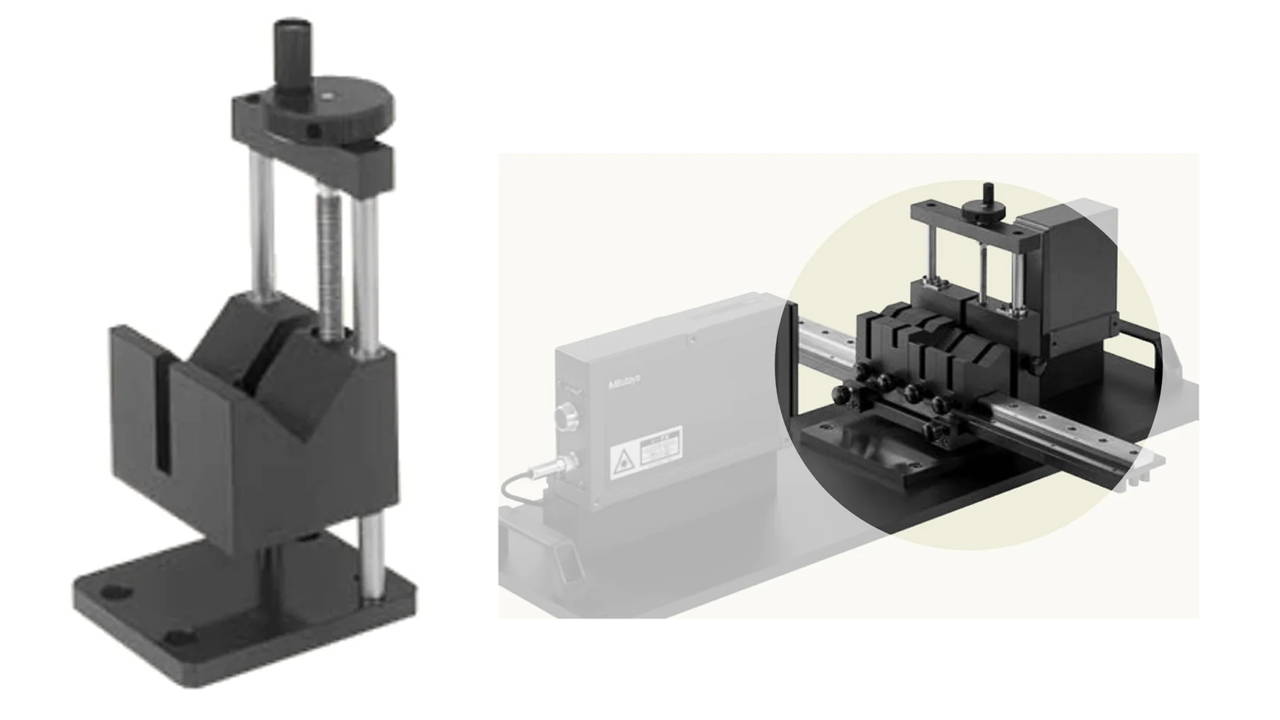 Wire Guide Pullies: For users that measure wire thicknesses or diameters, these Wire Guide Pullies can be attached directly to the base of the Laser Scan Micrometer, allowing the wire to be located directly in the middle of the laser measuring beam.
LSM Signal Cables: These are used to connect the Laser Scan Micrometer head to the LSM Digital Display.
Adjustable V-Blocks: These are used to help center the workpiece so it is centered in the middle of the Laser Scan beam.
Overall, Mitutoyo's Laser Scan Micrometer Accessories can help to improve the functionality and accuracy of the instrument, making it a versatile tool for a wide range of measurement tasks.
sHOP our LASER SCAN MICROMETER ACCESSORIES collection...