Bondhus Allen Wrenches are an essential tool for any mechanic, DIY enthusiast, or handyman. Known for their precision and durability, these wrenches are made of high-quality materials that can withstand heavy use in industrial and professional settings.
The wrenches are designed with a ball end that allows for easy access to bolts and screws at an angle, making them ideal for working in tight spaces. The ball end also provides more torque and helps prevent stripping or rounding of the bolt head.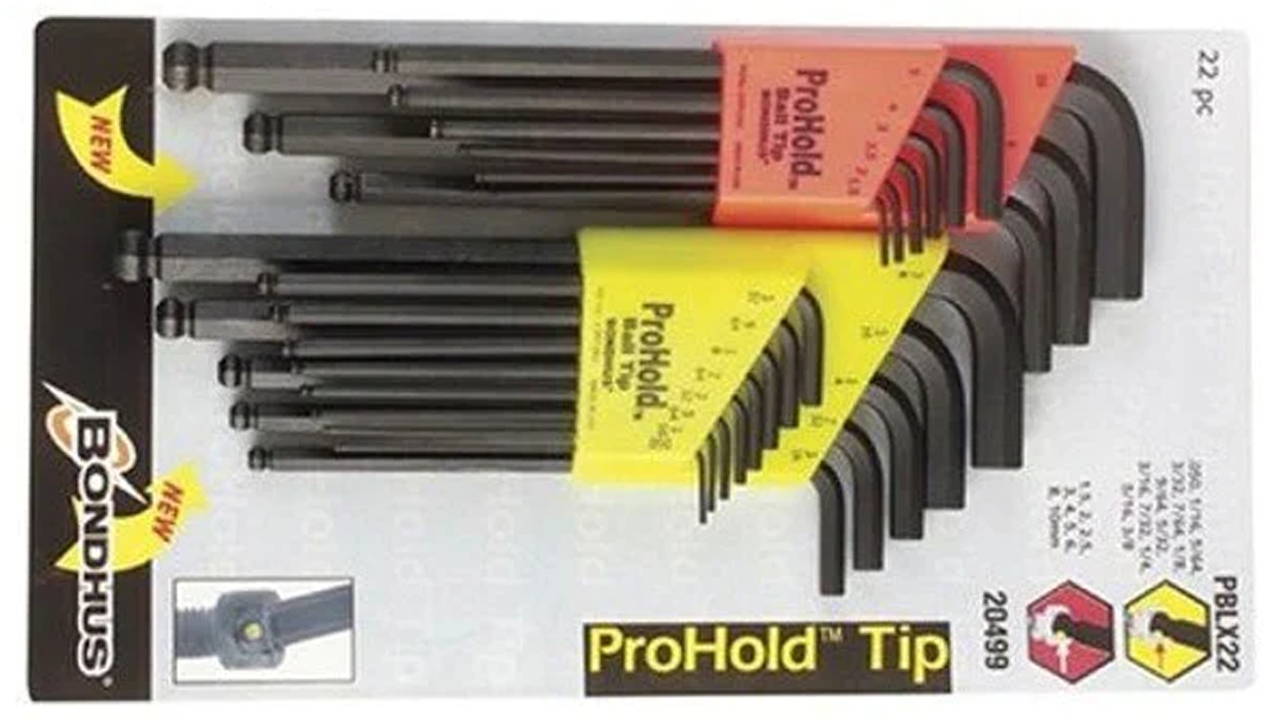 The Bondhus Allen Wrenches come in a range of sizes, from miniature to extra-long, to fit any application. They are available in both metric and SAE measurements, and are color-coded for quick identification.
Bondhus Allen Wrenches feature a patented ProGuard finish, which provides superior corrosion resistance and increases the tool's lifespan. The finish also ensures that the wrenches are easy to clean and maintain.
With their ergonomic handles and high-quality construction, Bondhus Allen Wrenches are a reliable and durable addition to any tool collection.
sHOP our BONDHUS collection...