MITUTOYO SURFTEST SJ-400 SERIES ACCESSORIES
PRECISION surface MEASURING
MITUTOYO'S SJ-411 SURFACE ROUGHNESS TESTER ACCESSORIES
The Surftest SJ-411 is a state-of-the-art Mitutoyo Surface Roughness Tester that has numerous innovative features combined with high accuracy and a competitive price that makes this instrument the new leader in its class.
Mitutoyo offers a variety of accessories to be used with the Surftest SJ-411, including several different stylus types, Detector Extension Rods, a Granite Stand, and XY Leveling Tables.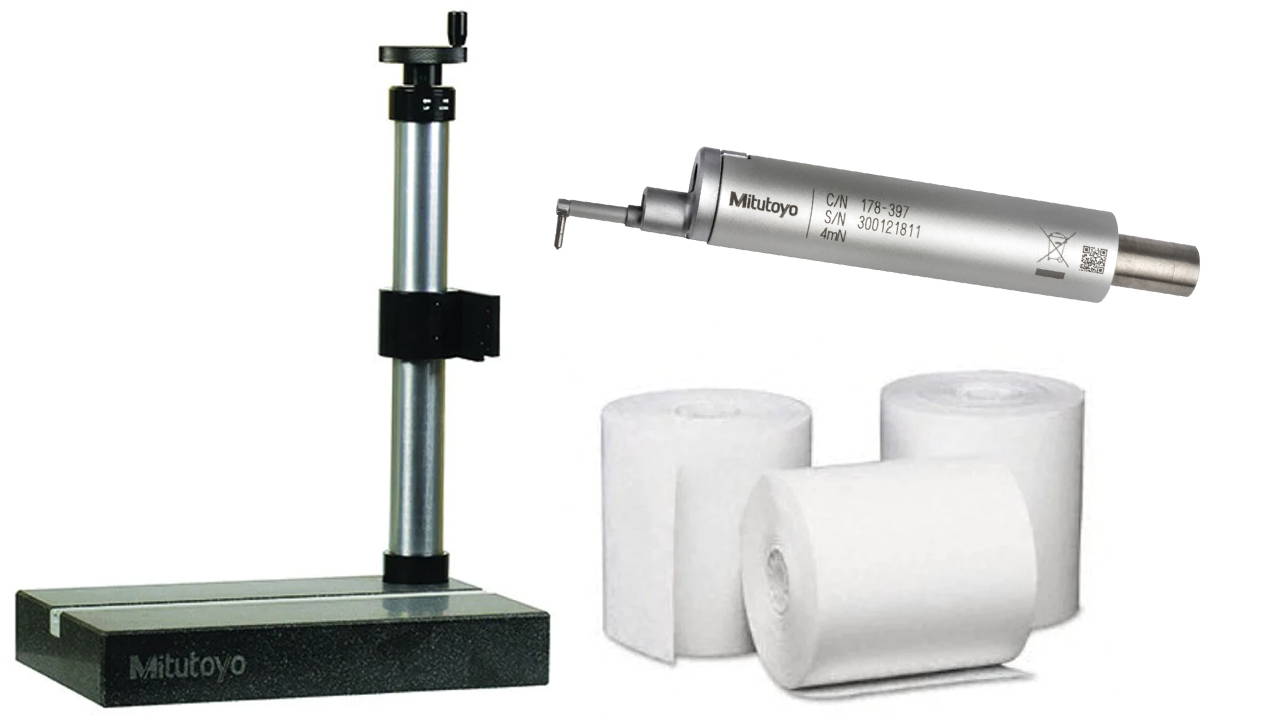 All of these accessories help you make better use of your Mitutoyo Surface Roughness Tester.

sHOP our MITUTOYO SURFTEST SJ-400 SERIES ACCESSORIES collection...