A CMM (Coordinate Measuring Machine) stylus holder is a device used to secure a stylus, which is a probing tool that measures the surface of an object in order to obtain accurate 3D measurements. A star configuration stylus holder typically has five arms extending from a central hub, creating a star-shaped pattern. Each arm has a hole to hold a stylus, allowing for multiple styluses to be used simultaneously for more efficient measurement.
The CMM Star Syli is a specific type of stylus holder that has a star-shaped configuration. It is commonly used in precision measurement applications, such as in manufacturing or quality control, where high accuracy and repeatability are essential.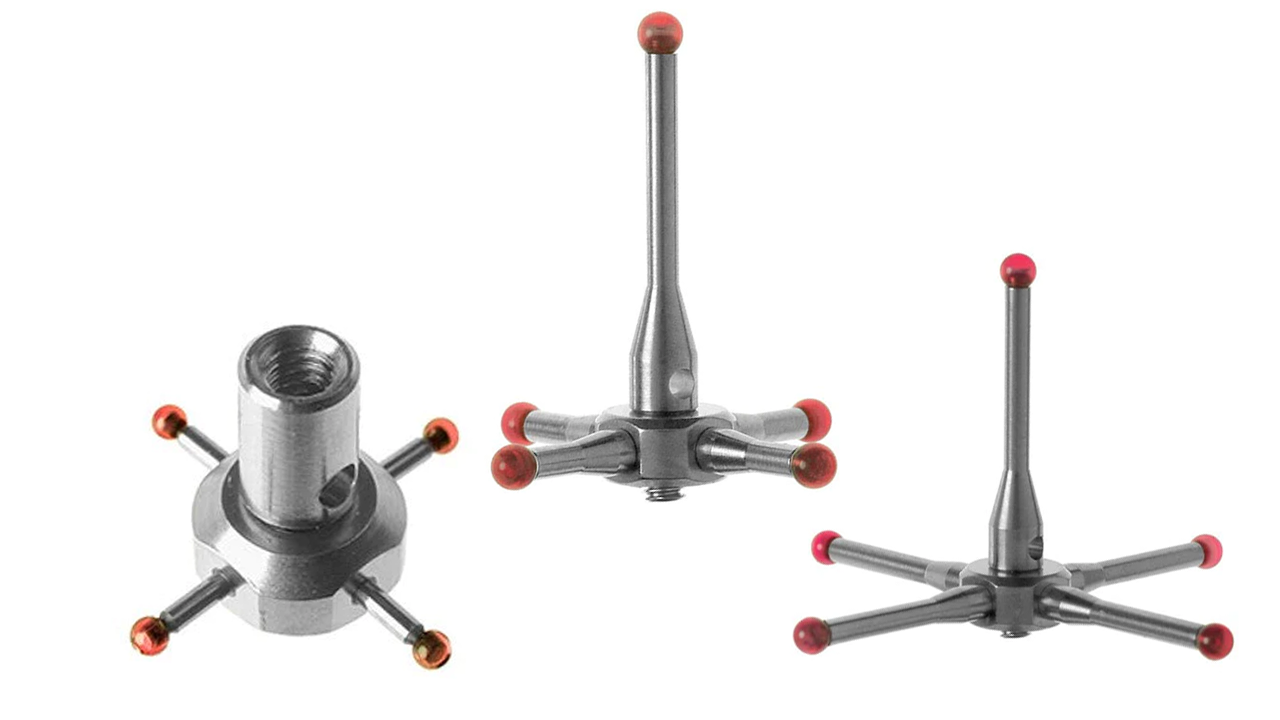 The star configuration allows for greater flexibility and versatility in measuring complex surfaces and features of objects. It also helps to minimize measurement errors caused by stylus deflection, as the multiple styluses can work together to maintain contact with the surface being measured.
sHOP our CMM STYLUS STAR STYLI collection..