LONG RANGE DIGITAL CALIPERS
precision distance measuring
Introducing our Long Range Digital Calipers – the perfect measuring tool for those on a budget. These calipers offer the same precision and accuracy as more expensive models but at an affordable price.
Our Long Range Digital Calipers feature a large, easy-to-read LCD display that shows measurements in both metric and imperial units. With a range of 12 inches or 300 millimeters and longer, they are ideal for measuring large components and objects with precision.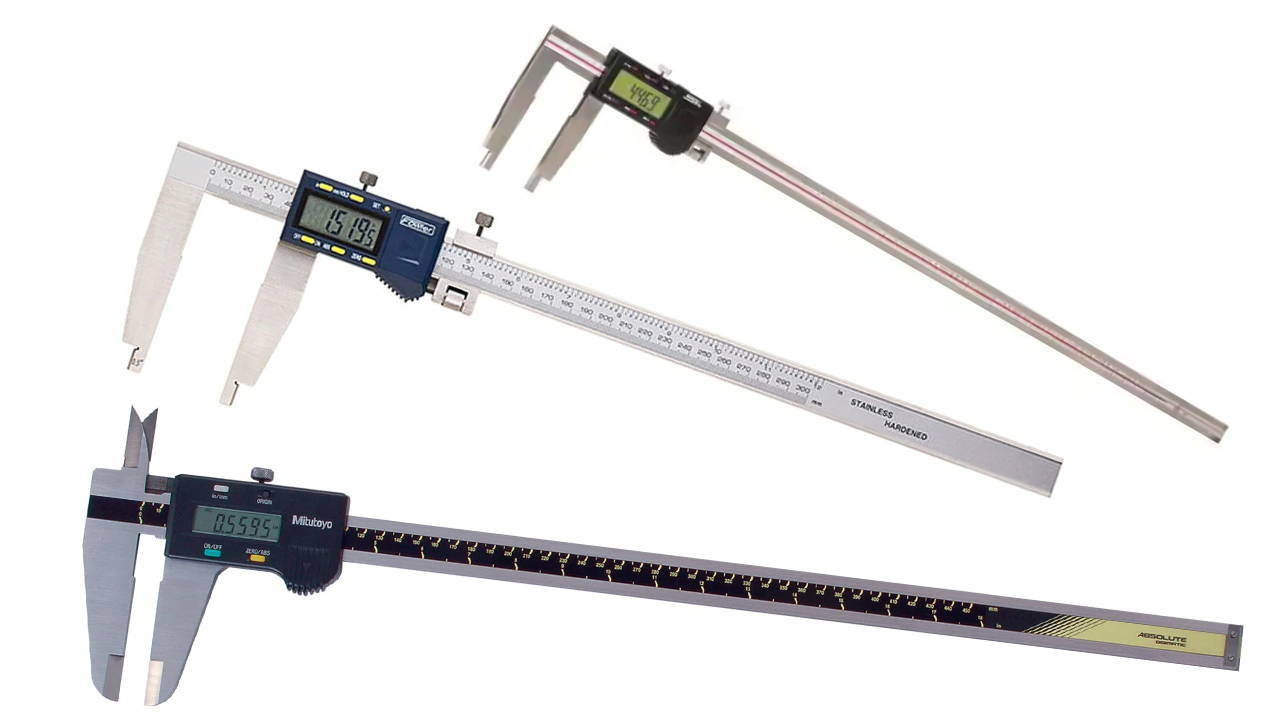 Made from high-quality materials, our Long Range Digital Calipers are durable and built to last. They are designed to provide accurate and reliable measurements, even in the most challenging environments. The calipers also feature a zero-setting function, allowing you to take differential measurements with ease.
Whether you're a mechanic, machinist, or DIY enthusiast, our Long Range Digital Calipers are an essential addition to your toolkit. They allow you to take accurate and precise measurements in even the most challenging situations, making them perfect for a wide range of applications.
So, if you're looking for a reliable and affordable measuring tool, look no further than our Long Range Digital Calipers. With their advanced features, durable construction, and affordability, they are the perfect addition to any workshop or toolbox.
sHOP our long range digital caliper collection...