If you have an application to measure your products where it is not convenient to have cables or a PC close by, then MicroRidge's MobileCollect Wireless Gage Interface solution is what you need.
MicroRidge offers a wireless system that gives you the greatest range of options and flexibility for wireless measurement collection. MobileCollect represents the 3rd generation of wireless measurement collection from MicroRidge and expands upon the capabilities of GageWay Wireless. MobileCollect features new technology, new features and new pricing made possible by more highly integrated radio technology. MobileCollect supports the broadest range of digital and RS-232 gages, scales, and interfaces from manufacturers such as Brown & Sharpe, CDI, Federal Maxum, Fowler, LMI, Mahr Federal, Mitutoyo, Ono Sokki, Starrett, Sylvac, etc.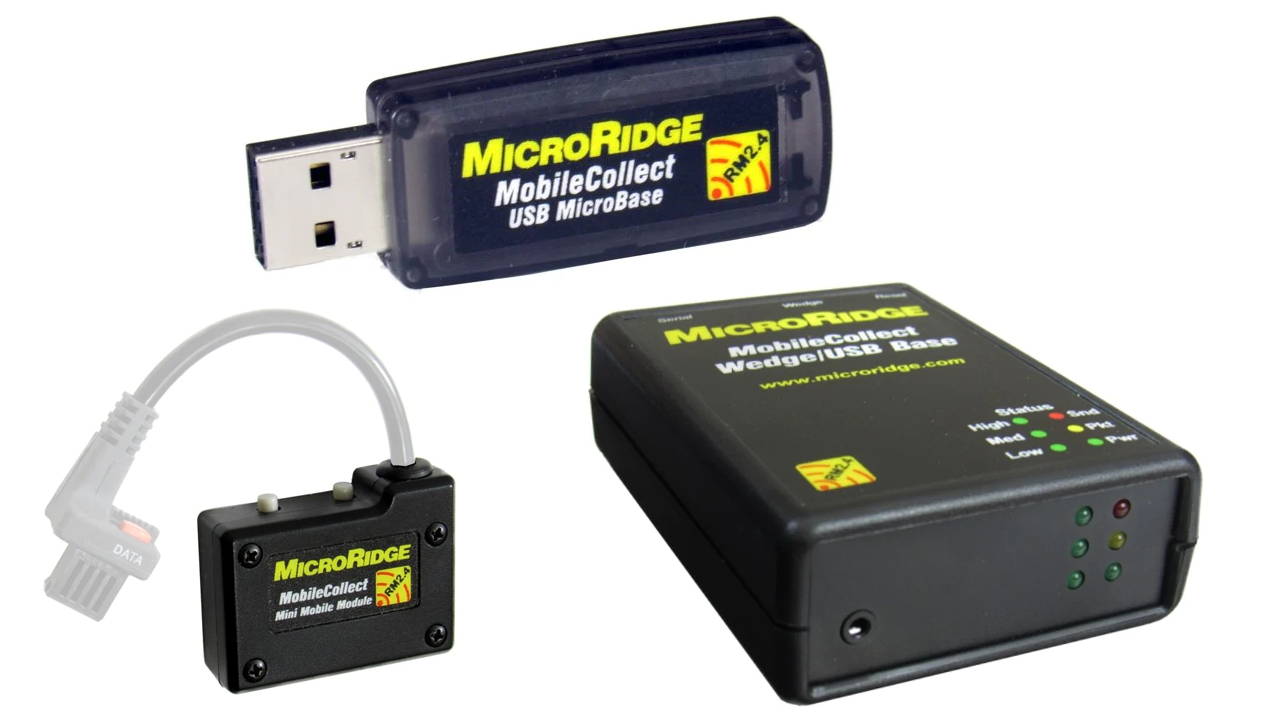 The user-friendly interface allows data to be loaded into any software product that accepts keyboard input, including MS Excel, Mitutoyo's MeasurLink, and Prolink's QC-CALC SPC software.
When putting together a wireless data collection system, you will need to have 1 Base Receiver for each PC you want to send data to, and then 1 Transmitter and 1 Transmitter cable for each gage that you want to send data from to the Base Receiver.
sHOP our MICRORIDGE MOBILECOLLECT collection...