MItutoyo gages with certificates of calibration
Mitutoyo is a industry-leading manufacturer of precision measuring instruments, including a wide range of gages. One of the key benefits of Mitutoyo's gages is that they are offered with a Certificate of Calibration.

The certificate of calibration is a document that provides assurance to the customer that the gage has been tested and calibrated to meet specific industry standards for accuracy and precision. The certificate typically includes information such as the date of calibration, the name of the calibration laboratory, the measurement results, and the signature of the calibration technician.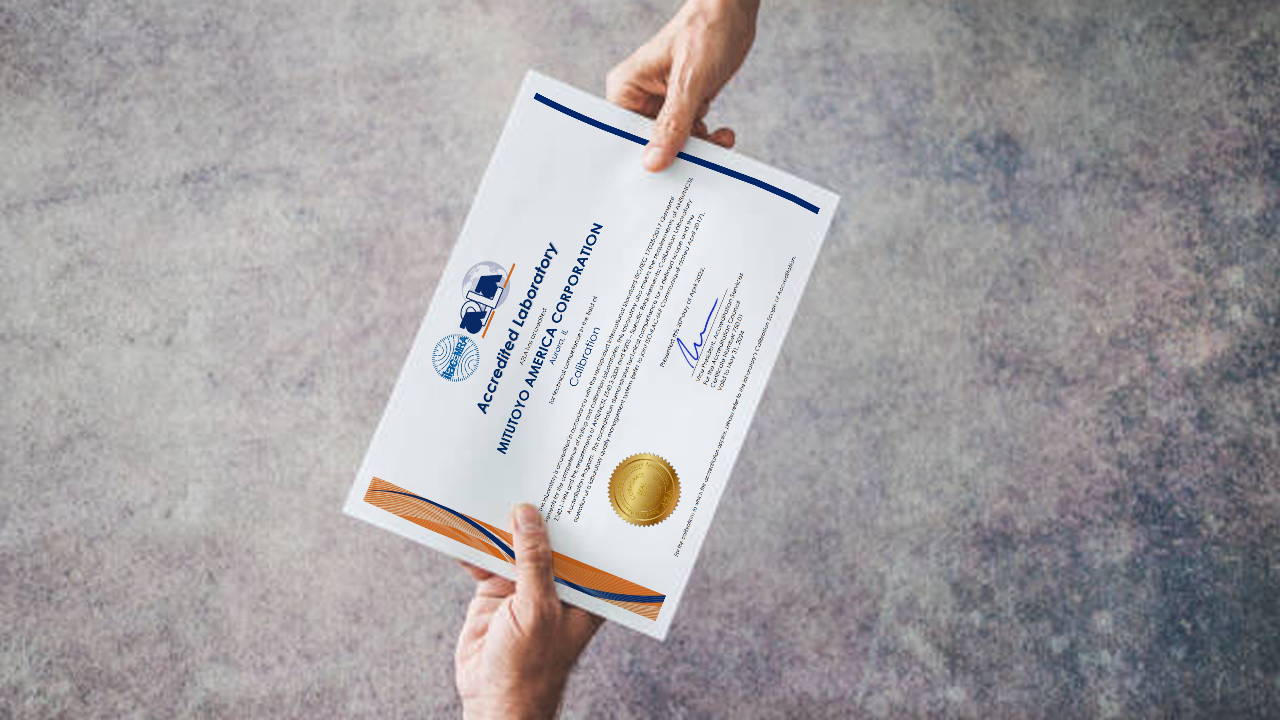 By providing a Certificate of Calibration from Mitutoyo's A2LA accredited Calibration Lab, Mitutoyo demonstrates their commitment to quality and accuracy. This certificate gives their customers confidence that the gage they are purchasing will perform to the highest standards, ensuring that their measurement results are accurate and reliable.

In addition, the certificate of calibration can be a valuable tool for quality control and compliance purposes. It provides documented evidence that the gage has been calibrated and is within specified tolerances, which is important for meeting regulatory requirements and ensuring consistency in manufacturing processes.
Mitutoyo's gages "off the shelf" do not include a Certificate of Calibration. This is a service that needs to be ordered with the gage.

Mitutoyo's Calibration Service includes the following lead time options...
Standard Calibration: 3-4 Weeks to ship after receipt of order

5-Day Calibration: Usually ships out within 5-Day ARO

1-Day Calibration: Usually ships out within 1-Day ARO
Once the Calibration Service has been completed, the gage along with the Certificate of Calibration will be shipped directly to the customer.
CLICK ON ANY OF THE LINKS BELOW FOR MORE INFORMATION
some of our most popular MITUTOYO GAGES WITH CALibration...