Mitutoyo's Toolmakers Microscopes are compact microscopes for inspection and measurement of machined workpieces.
Included Features
The eyepiece section of the optical tube incorporates a vernier protractor.
Angle measurements are easily performed by turning the protractor to align the cross-hair reticle and the workpiece image.
Complete selection of interchangeable reticles.
Both transmitted and reflected illumination intensity can be adjusted to obtain optimal illumination.
A 2" x 2" (50mm x 50mm) XY travel stage is available.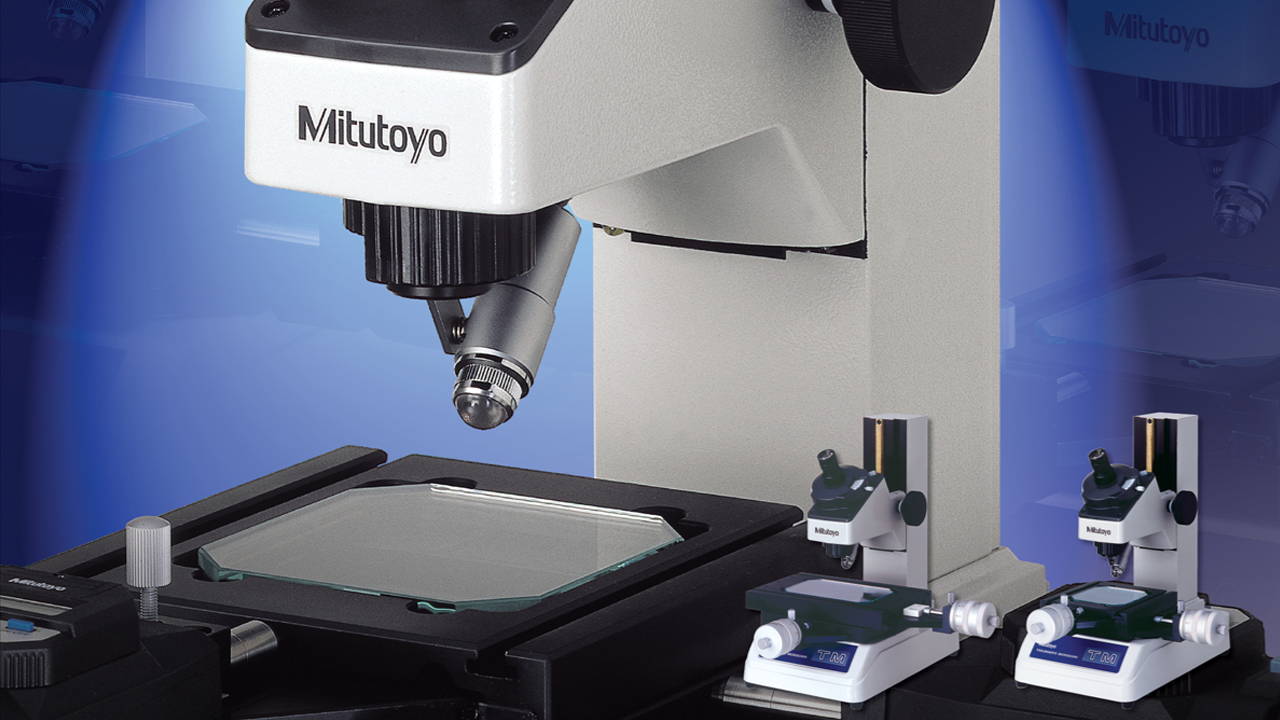 A 4" x 2" (100mm x 50mm) XY travel stage is available.
A 15X eyepiece is standard accessory. 10X & 20X eyepieces are also available.
A 2X objective is standard accessory. 5X & 10X objectives are also available.
The Toolmaker's Microscope can be purchased with no micrometer heads, standard micrometer heads, or digital micrometer heads with the ability to send SPC data.
We also have a variety of accessories available for the Toolmakers Microscopes like USB Cameras & Fiber Optic Illuminators.
sHOP our toolmaker microscope collection...