STREAMLINED DATA AQUISITION
GagePorts are devices that allow users to connect multiple measurement devices, such as gages and sensors, to a computer or data collection system for the purpose of data acquisition and analysis.
GagePorts are offered with either 2 or 4 incoming ports for connecting measurement devices. On the back of the GagePort is a connector that requires a GagePort Power Supply to be connected. The GagePort Power Supply not only provides power to the GagePort, but it also include a cable that connects the GagePort to your PC.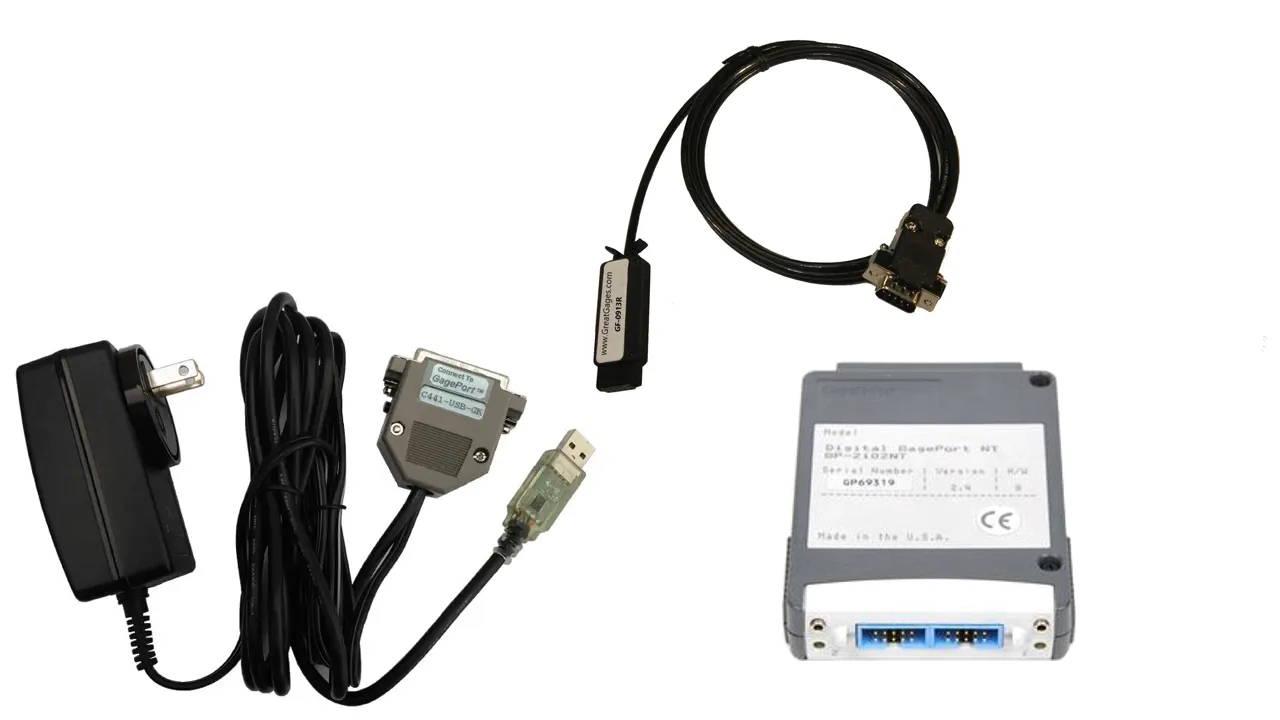 GagePorts are used in a variety of industries, including manufacturing, aerospace, automotive, and medical, where precise measurement and data collection are critical to the success of the operation. They are particularly useful for applications that involve multiple measurement devices, as they allow users to collect data from all devices simultaneously and synchronize the data for analysis.

By using GagePorts, users can improve the efficiency and accuracy of their data collection and analysis processes. GagePorts can help streamline the data collection process, reduce errors, and provide users with the data they need to make informed decisions about their operation.
If you have non-Mitutoyo gages with an SPC output, we can offer FlashCables (smart cables) that can interface your gage to a GagePort.
GagePort Power Supplies...
Although, these aren't just a power supply, these also connect your GagePort to your PC's serial port. There are two different versions of the GagePort Power Supply...
A-681 - For VisualSPC & Proficy ShopFloor SPC users. Click here
G-C441 - For people using any software other than VSPC or Proficy. Click here
sHOP our GAGEPORTS collection...