MITUTOYO THICKNESS GAGE WITH CALIBRATION CERT
PRECISION Thickness MEASURING
Includes Certificate of Calibration Traceable to NIST.
Mitutoyo now is offering their most popular gages with an ISO/IEC 17025 Accredited Certificate of Calibration that is traceable to NIST.
These calibrations are performed at Mitutoyo America's A2LA Accredited Calibration Laboratory in Aurora, Illinois.
The Open Date Put Into Service is to be filled out by the end user when the gage is first used.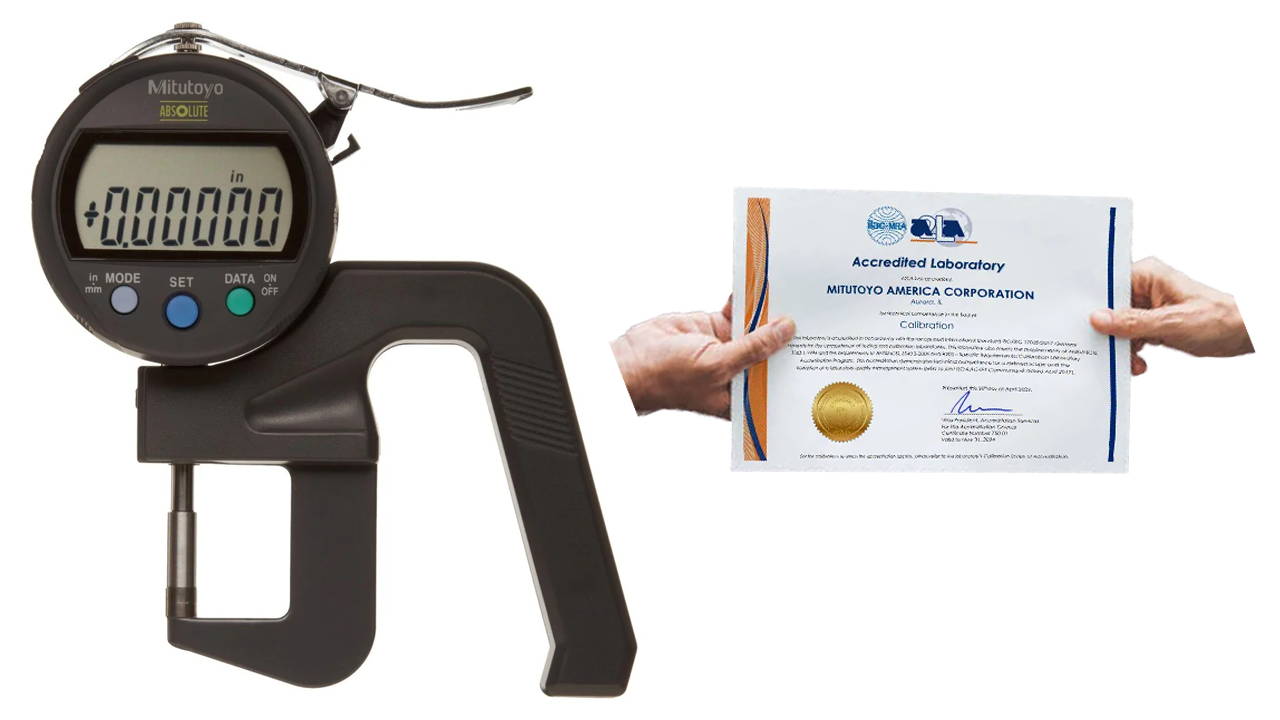 Mitutoyo stocks these gages in their Aurora Illinois warehouse without Calibration Certificates. When an order is received for the Mitutoyo Gage With Calibration, the gage is pulled out of stock and sent over to Mitutoyo's on-site calibration lab and is now in the queue for calibration.

Mitutoyo's Calibration Service includes the following lead time options...
Standard Calibration: 3-4 Weeks to ship after receipt of order

5-Day Calibration: Usually ships out within 5-Day ARO

1-Day Calibration: Usually ships out within 1-Day ARO
Once the Calibration Service has been completed, the gage along with the Certificate of Calibration will be shipped directly to the customer.
sHOP our MITUTOYO THICKNESS GAGE WITH CALIBRATION CERT collection...