MITUTOYO ELECTRONIC HEIGHT GAGES
PRECISION HEIGHT MEASURING
MITUTOYO'S 570-SERIES ABSOLUTE DIGIMATIC HEIGHT GAGE WITH ABSOLUTE LINEAR ENCODER.
FEATURES INLCUDE...
Built in ABSOLUTE linear encoder. This encoder eliminates the necessity of setting the reference point at every power-on. It has improved reliability because no over-speed error will occur.
Rigid column structure ensures high measuring accuracy.
With large smooth slider feed wheel.
Carbide-tipped scriber is provided.
With SPC data output.
FUNCTIONS INCLUDE...
Origin setting, ABS/INC switching,
Power ON/OFF, Data hold, Data output, inch/mm conversion (inch/mm models)
Alarm: Low voltage, Counting value composition error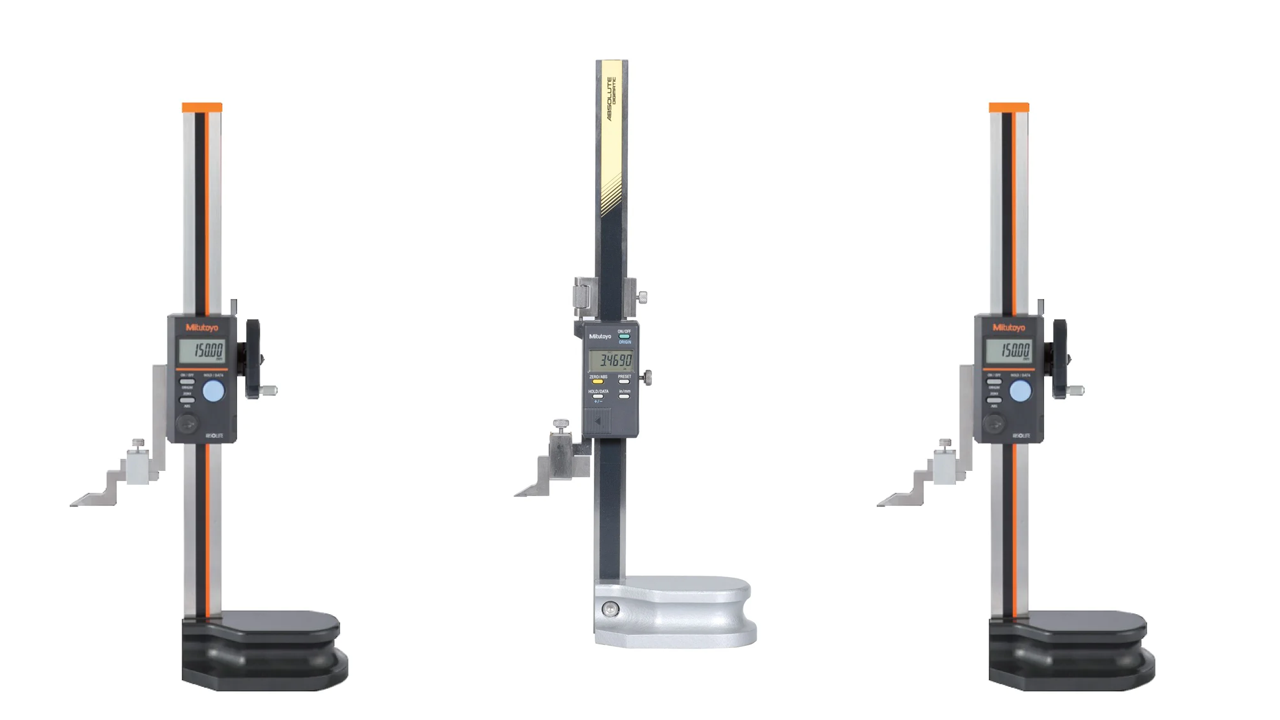 sHOP our MITUTOYO ELECTRONIC HEIGHT GAGE collection...