PRECISION TOOLS AND ACCESSORIES
Double End Mills are a versatile cutting tool used in milling applications to remove material from workpieces. As the name suggests, these end mills have cutting edges on both ends, which allows for twice the cutting capability without having to change the tool. They are commonly made from high-speed steel or carbide, and are available in a variety of sizes and shapes to suit different milling needs.
Double End Mills come in several configurations, including square end, ball nose, and corner radius. Square end mills are used for general milling applications, while ball nose end mills are used for creating curved surfaces and intricate shapes.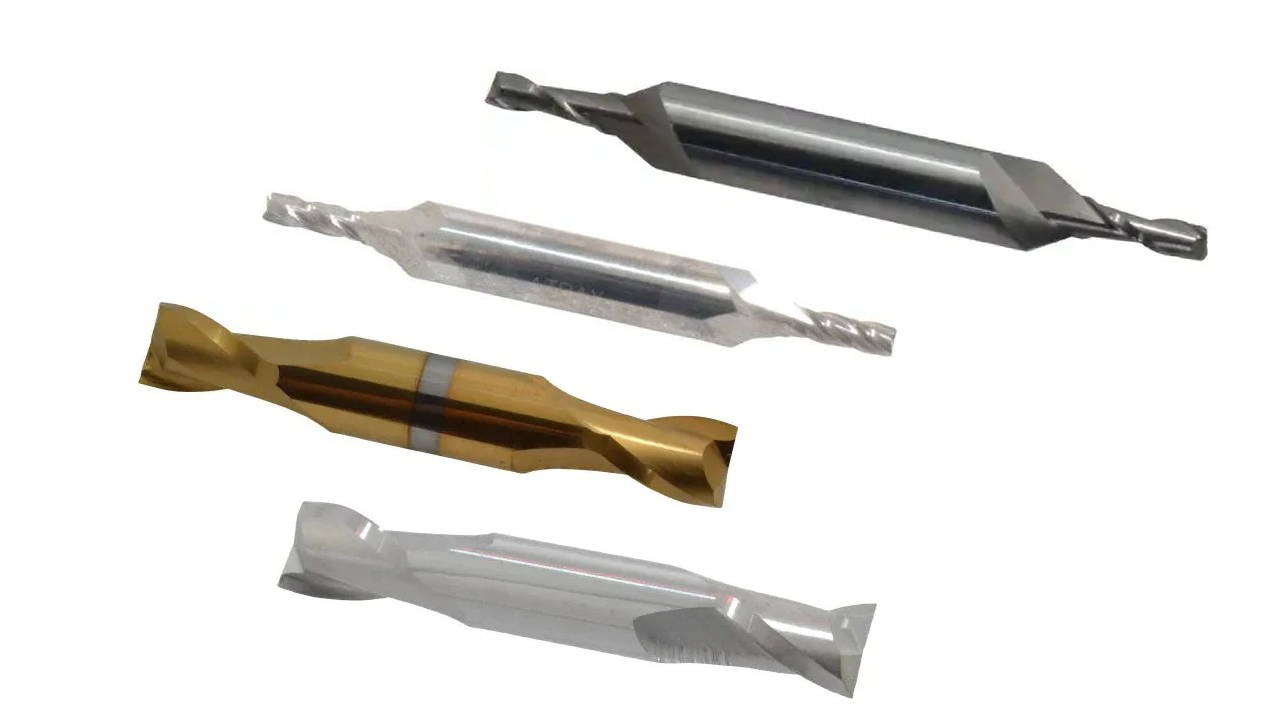 Corner radius end mills are used for milling rounded corners and reducing the stress concentration on corners of a workpiece.
Double End Mills can be used in a variety of materials, including metal, plastic, and wood, and are commonly used in CNC machining and manual milling applications. They offer precision, durability, and versatility, making them a valuable tool in any machine shop or manufacturing facility.
sHOP our DOUBLE END MILLS collection...