PRECISION TOOLS AND ACCESSORIES
Collet Indexers are an essential tool for precision workholding in CNC machining. They are used to hold and rotate workpieces in accurate positions while machining. The collet indexer consists of a precision spindle with a collet chuck that can hold a range of collet sizes. The collet indexer is mounted on the CNC machine and can be rotated to any angle, allowing for 4-axis machining.
The Collet Indexers provides an efficient and accurate solution for indexing, drilling, milling, and grinding applications. It allows for quick and easy tool changes and can hold workpieces securely in place, minimizing the risk of slippage or movement during machining.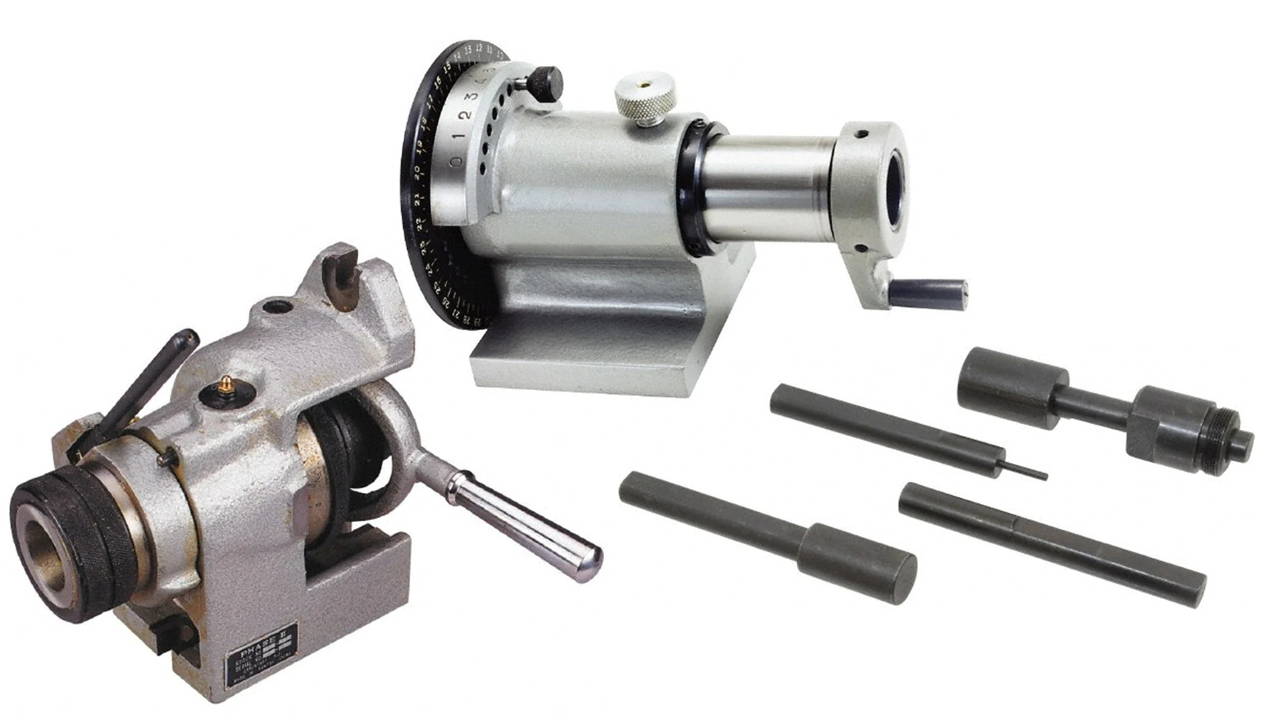 At our company, we offer a range of Collet Indexers to suit various machining requirements. Our collet indexers are made from high-quality materials and are designed to provide long-lasting and reliable performance. They are available in a range of sizes and configurations to suit different collet sizes and machine types.
If you're looking for a high-quality Collet Indexers for your CNC machining needs, look no further than our selection. We are committed to providing our customers with the best tools and equipment to enhance their productivity and efficiency.
sHOP our COLLETS INDEXERS collection...