MITUTOYO U-WAVE FIT WIRELESS DATA COLLECTION SYSTEM
These wireless data transmitters from Mitutoyo fit to the back of popular Mitutoyo hand-held measuring instruments. This new design allows for a snug fit behind the display resulting in a more ergonomic feel. U-Wave Fit is the same technology as the U-Wave T, just a smaller version.
Mitutoyo's U-Wave Wireless Gage Interface system enables easy wireless data communication from a Mitutoyo measuring tool to a PC using the Mitutoyo's Digimatic protocol. Measurement efficiency is improved by eliminating long and cumbersome data cables.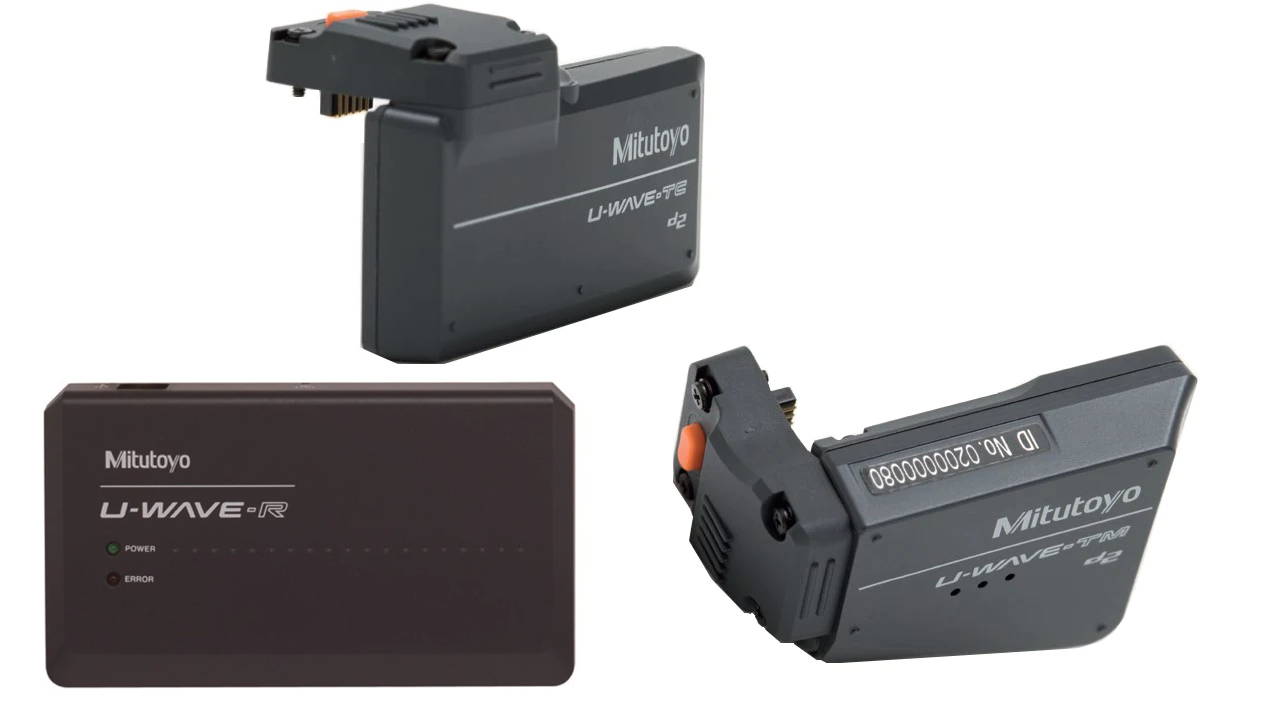 The user-friendly interface allows data to be loaded into any software product that accepts keyboard input, including MS Excel, Mitutoyo's MeasurLink, and Prolink's QC-CALC software.

The transmitter is designed to fit in the space behind the display, and the connecting cable has been replaced by a rigid connector
Approx. 20 m transmission range (within visible range)
2.4GHz wireless system for reliable and secure data transmission
Easy data export to Microsoft® Excel® or SPC software applications
Transmitter confirms data transfer by an LED signal and optional buzzer
An IP67 transmitter is available to ensure a coolant-proof gaging system
Low power consumption: 400.000 data transmissions with a single battery
sHOP our MITUTOYO U-WAVE FIT WIRELESS DATA COLLECTION SYSTEM collection...