STREAMLINED DATA AQUISITION
Customers looking at Gage Interface Boxes will often find how useful having a
footswitch
or handswitch can be to trigger the data send rather than pressing the data send button on a gage or cable. These data send devices can make for more repeatable and more accurate measurements by eliminating movement at the gage.
There are two different sizes of
Footswitch
connectors...
1. Mitutoyo Gage Interfaces:
3.5MM Connector
2.
Universal Gage Interfaces:
2.5MM Connector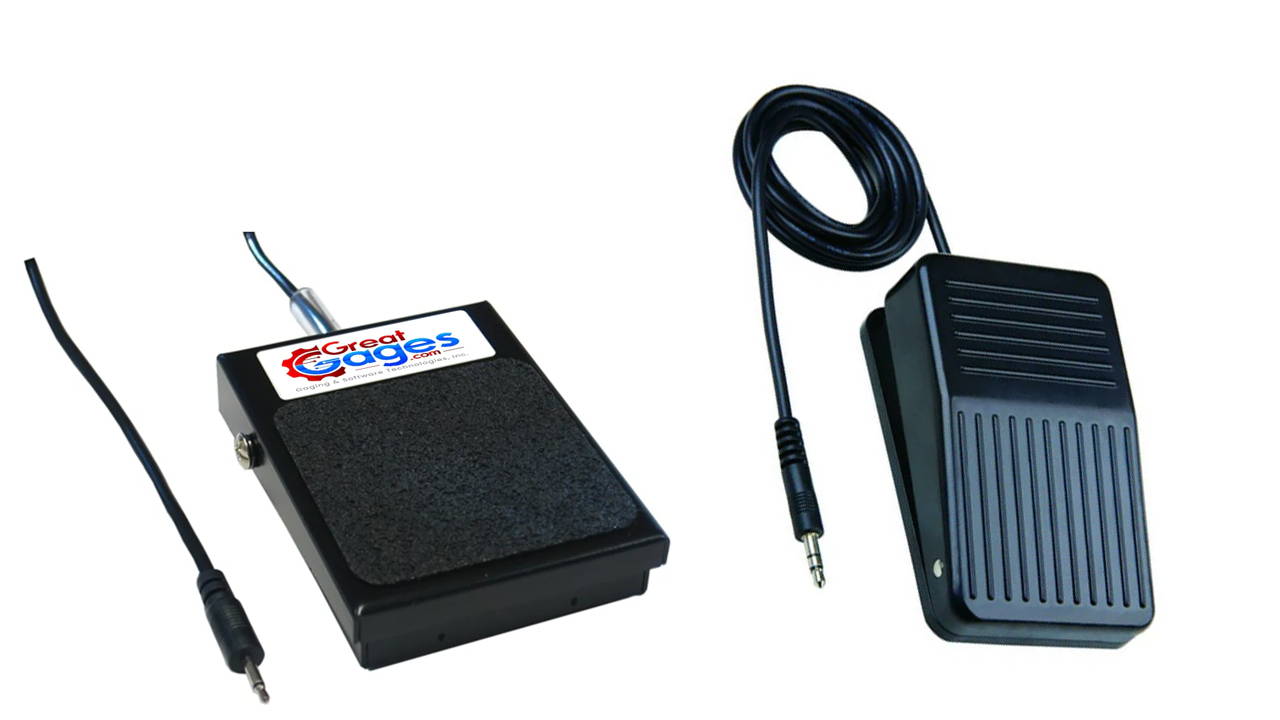 sHOP our FOOTSWITCH collection...