Mitutoyo Precision Tool Kits are comprehensive sets of precision measuring tools designed for professionals who require accurate and reliable measurement solutions. The kits typically include a range of measuring instruments such as micrometers, calipers, depth gages, and dial indicators, along with other specialty tools that are specifically crafted to perform precise and accurate tasks.
Mitutoyo Precision Tool Kits are made from high-quality materials and are manufactured to meet or exceed the highest standards of quality, durability, and performance. They are designed to provide accurate and reliable measurements, even in demanding environments, and are intended for professionals who require precise measurement solutions to perform their jobs.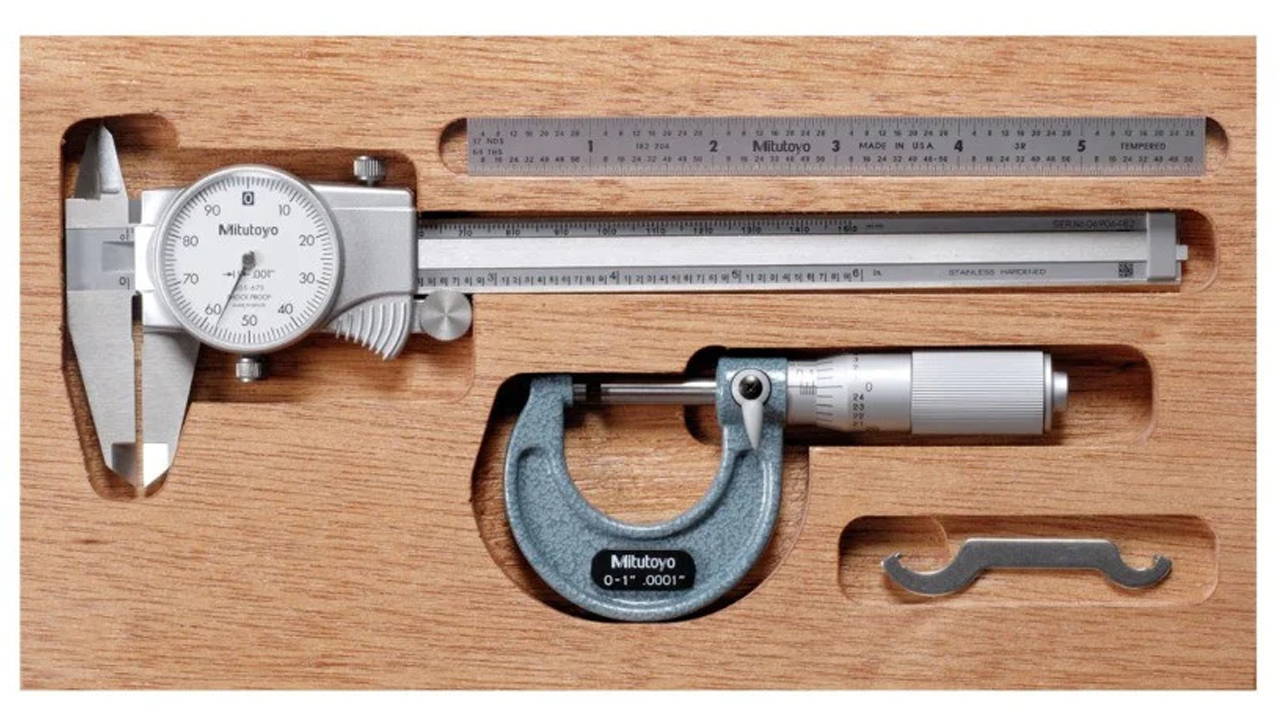 Mitutoyo Precision Tool Kits
are available in various sizes and configurations to suit different applications and budgets. They may come in a soft or hard case for easy transportation and storage, and some kits may also include accessories like extension rods, depth stops, and probe tips.

Overall, Mitutoyo Precision Tool Kits offer an excellent value proposition for professionals who demand precision and reliability from their measuring tools. They are ideal for a wide range of applications, including machining, engineering, metrology, and quality control.

sHOP our TOOL KIT MITUTOYO collection...