PRECISION Thickness MEASURING
Micrometer Accessories are additional components that can be used with micrometers to enhance their versatility, accuracy, and functionality. They can be used to measure different types of dimensions or to provide a more precise measurement of a particular object.
Some common micrometer accessories include:
Anvils and Tips: Additional Anvils and Tips are used with micrometers to measure different shapes and sizes of objects. They can be flat, spherical, or V-shaped, and they come in different sizes and materials depending on the type of object being measured.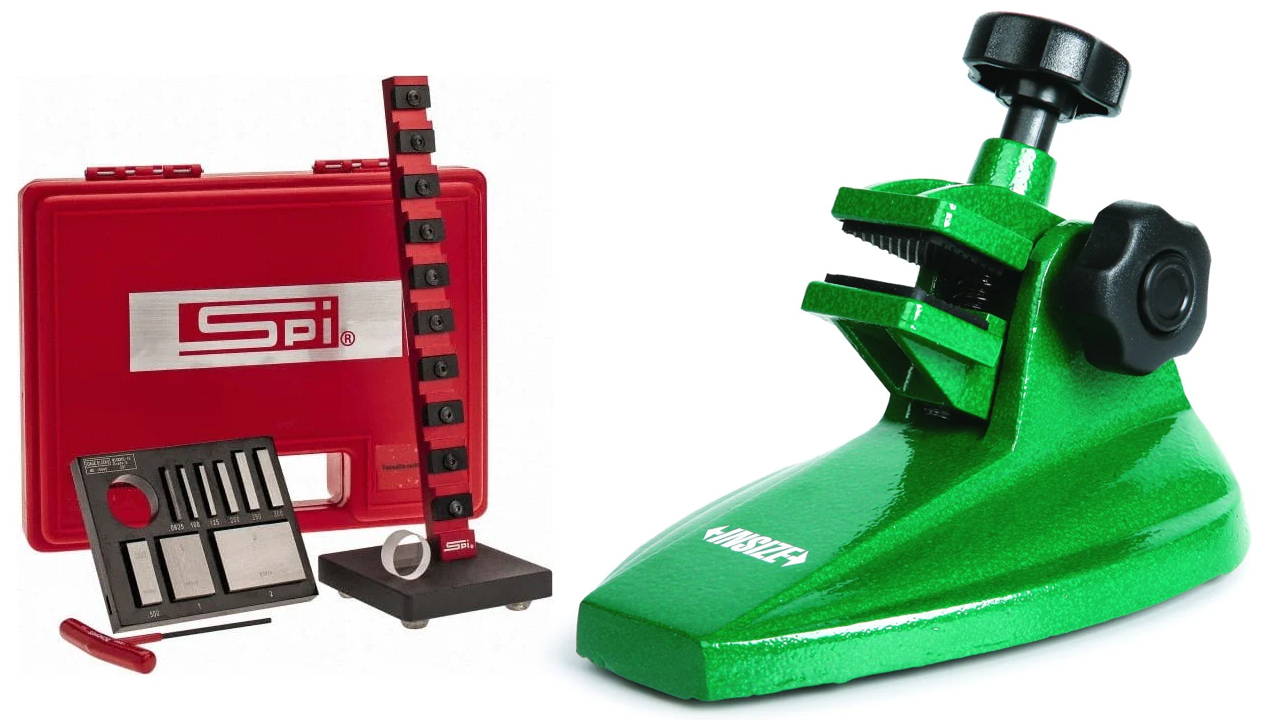 Standards: Standards are used to calibrate micrometers and ensure they are providing accurate measurements. They come in various sizes and materials, and they are often made of high-quality materials to provide a precise measurement standard.
Replacement Cases: Most Micrometers are originally shipped out in form-fitting plastic cases. When possible, GreatGages.com offers Replacement Plastic Cases for storing your Micrometer when not in use.
Micrometer Stand: A micrometer stand is used to hold the micrometer steady while taking measurements. It can be used to reduce the possibility of human error while measuring and provide more consistent results.
Overall, Micrometer Accessories are essential components that can enhance the functionality and versatility of micrometers. They can be used to measure different types of dimensions, improve accuracy, and increase the range of objects that can be measured with the micrometer.
sHOP our MICROMETER ACCESSORIEs collection...