FOWLER BLUETOOTH GAGE INTERFACE
Fowler / Sylvac and Fowler / Bowers have begun adding built-in Bluetooth connectivity to several of their more popular gages, including the following...
Fowler / Sylvac Digital Calipers
Fowler / Sylvac Digital Indicators
Fowler / Bowers Bore Gages
By adding Bluetooth communications to these devices, it allows you to send measurement data wirelessly to your Bluetooth enabled handheld device. Whether it is a cellphone, tablet, laptop or even a desktop PC, if it has Bluetooth
communications, then these gages can send data to that device.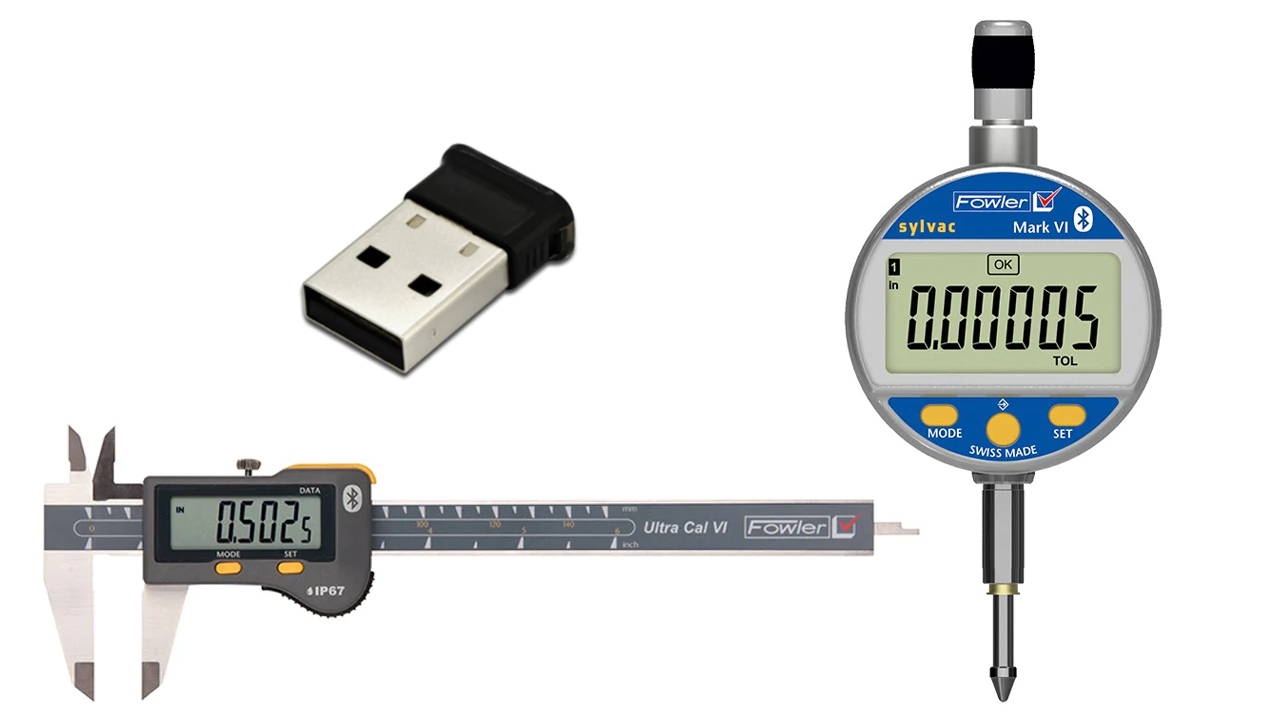 Even if your PC does not have Bluetooth capabilities, you can add a Fowler USB Bluetooth Receiver to be able to accept incoming data from these Bluetooth Enabled Gages.
sHOP our Fowler Bluetooth Gage Interface collection...