Air Impact Wrenches are powerful and versatile tools used in a variety of applications, such as automotive repair, construction, and industrial manufacturing. They are designed to deliver high torque output with minimal effort, making them ideal for loosening and tightening bolts and nuts.
The tool is powered by compressed air and features a square drive socket that accepts various socket sizes. This allows for quick and easy socket changes to accommodate different bolt sizes.
Additionally, many Air Impact Wrenches come with adjustable torque settings, making them suitable for a wide range of tasks.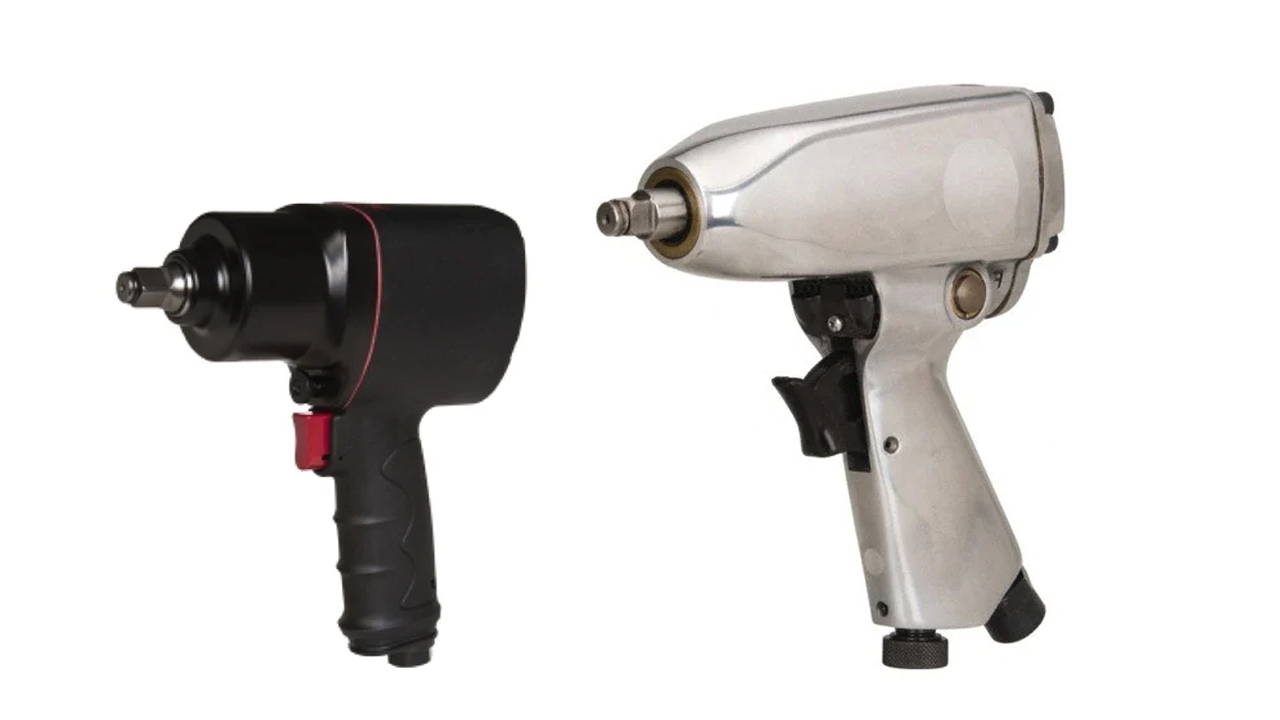 Air Impact Wrenches are available in different sizes and styles, including pistol grip, inline, and angle models. Some models also feature ergonomic grips, variable speed triggers, and noise-reducing technology for increased comfort and efficiency during use.
If you're looking for a reliable and efficient Air Impact Wrench, consider brands such as Ingersoll Rand, Dewalt, and Milwaukee, which offer a range of models to meet different user needs and budgets.
sHOP our AIR IMPACT WRENCHES collection...