PRECISION HEIGHT MEASURING
This Mitutoyo Electronic Height Gage includes newly developed high accuracy and high resolution ABSOLUTE linear encoder for position detection.
The QM-Height delivers a World's Best-in-Class accuracy of +(2.4+2.1L/600)um.
Quick and easy, built-in functions measure height, inside / outside widths, inside / outside diameters, circle pitch (height components), free form surface max / min heights, and displacement by scanning measurement.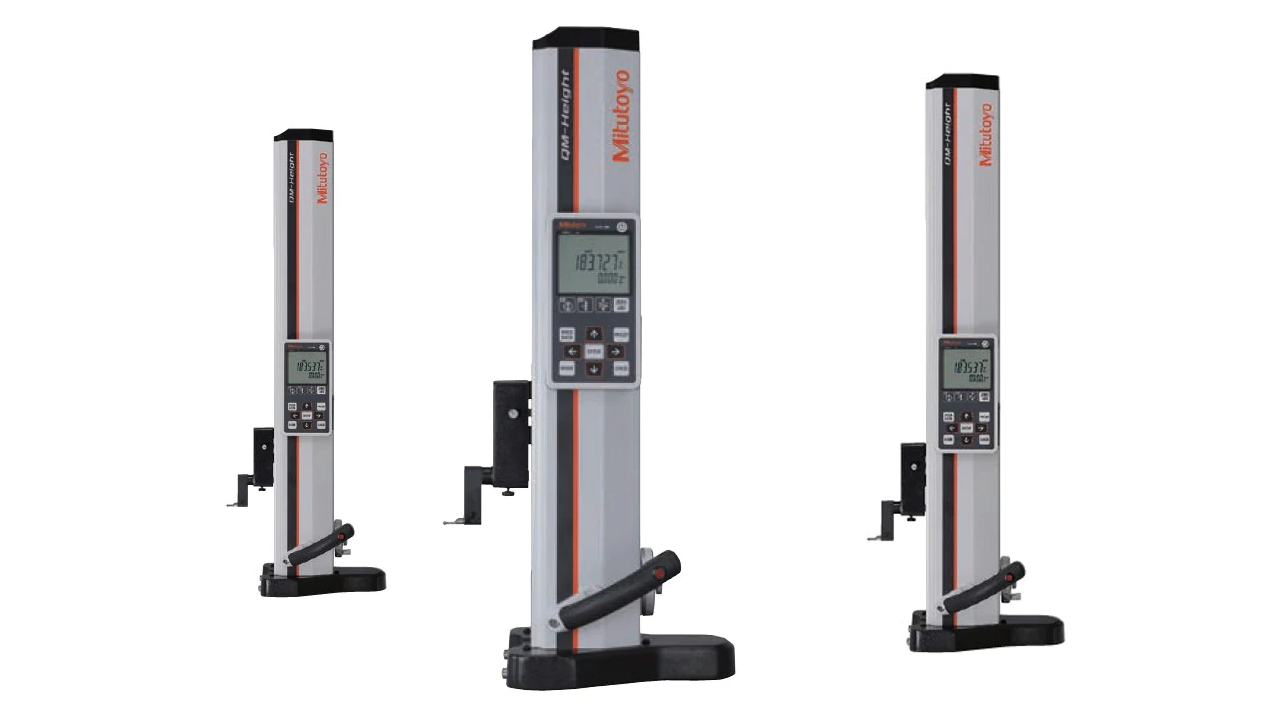 Mitutoyo's newest innovation — the high-accuracy, high-resolution Absolute-type linear encoder — is provided on each model in the QM-Height Series for fast-and-easy position detection. Simply set the origin once, you won't need to set again each time you power up.
The QM-Height also remembers the immediately preceding measurement (height component) and displays the difference (pitch) between the results below the measurement.
Mitutoyo's proprietary design and software are your assurance of reliability.
REMEMBERS ORIGIN POINT ONCE IT HAS BEEN SET
Once you have set the origin, it does not need to be reset each time the system is turn on. It only needs to be reset in the event of a major environmental change.
USER-FRIENDLY ICON KEYS
Frequently used keys are indicated with icons. An ergonomic cross key configuration enhances operability for setting presets and other settings.
PROBE ELEVATION WHEEL
Allows for fine coarse adjustment during measurement.
EXTERNAL OUTPUT
Digimatic output for data collection is a standard feature.
sHOP our MITUTOYO QM-HEIGHT GAGES collection...