OPTICAL COMPARATOR FIXTURE KITS
THIS MODULAR FIXTURE SYSTEM FOR OPTICAL COMPARATORS IS THE FIRST OF IT'S KIND.
The kit is economical and very functional, allowing a great variety of part staging fixtures to be built. The system can mimic traditional fixtures like V-blocks, vises and centers. It also allows the user to create an infinite variety of fixtures to stage parts that are not easily held by traditional fixtures.
System Features...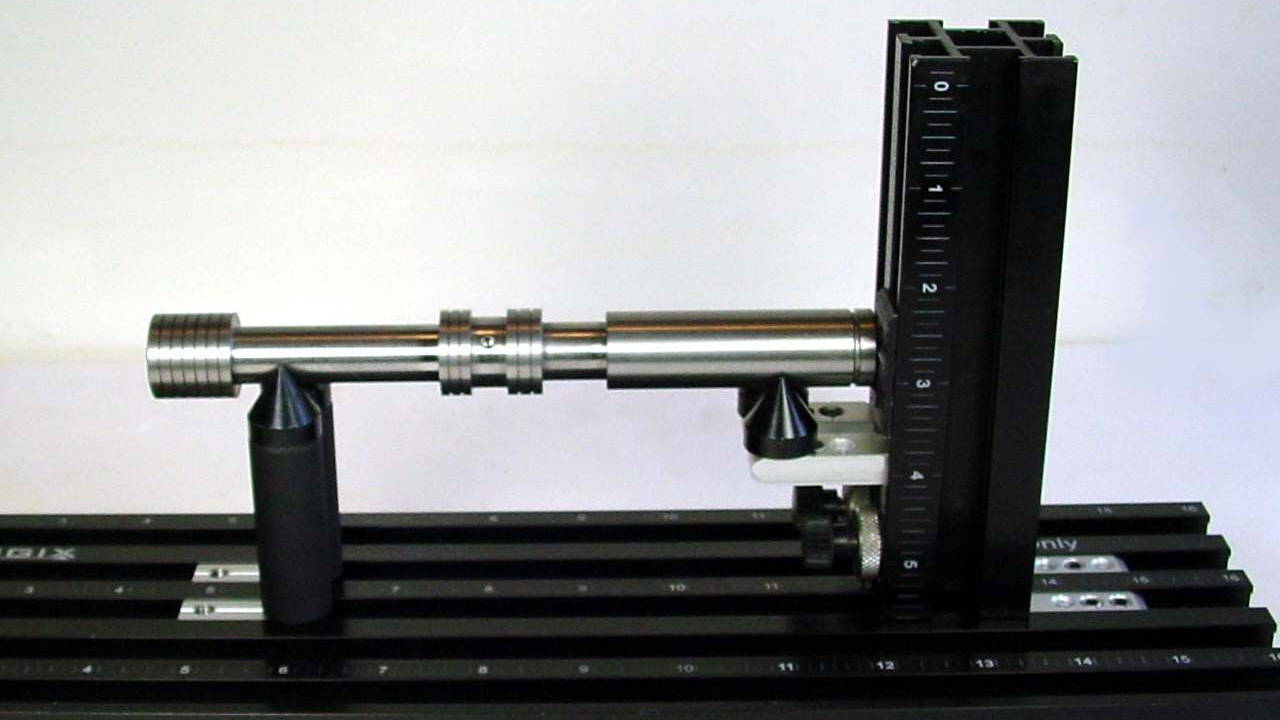 The t-slot system offers multi-axis adjustment of part-locating components.
A 16.5" x 6" fixture base with (7) t-slots laser engraved with reference scales for easy repeat setups. A slimmer 5" plate with 5 t-slots is also available. Spring-loaded mounts for easy on/off the comparator.
(2) Laser-engraved 6" vertical risers with (6) t-slots.
New "near zero force" self-wedging clamps allow soft and fragile parts to be held with a minimum of distortion.
Sliding locators can be used in a variety of configurations to optimize part presentation to the comparator.
(2) Ridged right angle locators allow edges to be seen clearly with back-light illumination.
Integrated components like the jack stand, spherical fixture pins and conical locators may all be used on the plate, risers or standoffs for tremendous flexibility.
Kit components are anodized aluminum or stainless steel for corrosion free use.
Additional optional components like magnetic locators and swivel-heads are readily available.
sHOP our OPTICAL COMPARATOR FIXTURE KITS collection...