MITUTOYO OPTICAL COMPARATOR ACCESSORIES
PRECISION DIMENSION MEASURING
Mitutoyo is a well-known manufacturer of high-precision measuring instruments and tools, and one of their most popular products is the Optical Comparator. An Optical Comparator is a type of measurement equipment that uses optics to project the magnified image of an object onto a screen for comparison against a reference standard.
To enhance the functionality of the Mitutoyo Optical Comparator, we offer a range of accessories that can be used in combination with the equipment.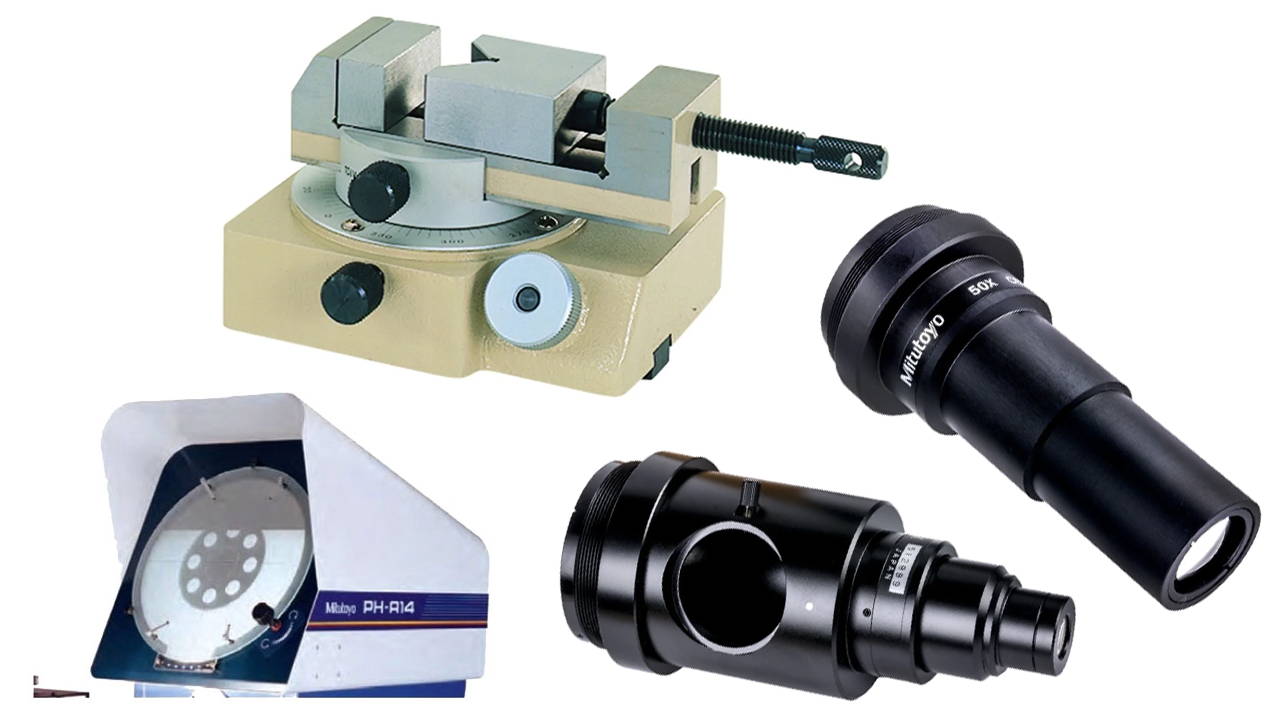 Some of the most common Mitutoyo Optical Comparator accessories include:
Lenses: Mitutoyo offers a range of lenses with different magnifications and working distances that can be used to adjust the magnification of the comparator for different applications.
Surface Illumination: These are high-intensity LED lights that provide even and consistent illumination across the surface of the object being measured. This helps to ensure that accurate and reliable measurements can be taken, even in low-light environments.
Profile Illumination: This type of illumination is used to highlight the edges and contours of the object being measured, which makes it easier to compare the object against a reference standard and take accurate measurements.
Workholders: These are specially designed fixtures that can be used to hold the object being measured in place, ensuring that it remains stable and secure during the measurement process.
sHOP our MITUTOYO OPTICAL COMPARATOR ACCESSORY collection...