AA GRADE GRANITE SURFACE PLATES
AA-Grade Black Granite Surface Plates
are high-precision flat surfaces used in metrology, inspection, and machining applications. These plates are made of high-quality black granite, which is a natural stone known for its excellent stability, stiffness, and wear resistance.
AA-Grade Black Granite Surface Plates are manufactured to strict standards and undergo rigorous quality control processes to ensure that they meet the highest level of accuracy and flatness. The term "AA-Grade" refers to the highest level of accuracy, which is achieved by lapping the surface to within 5 microns over the entire surface area.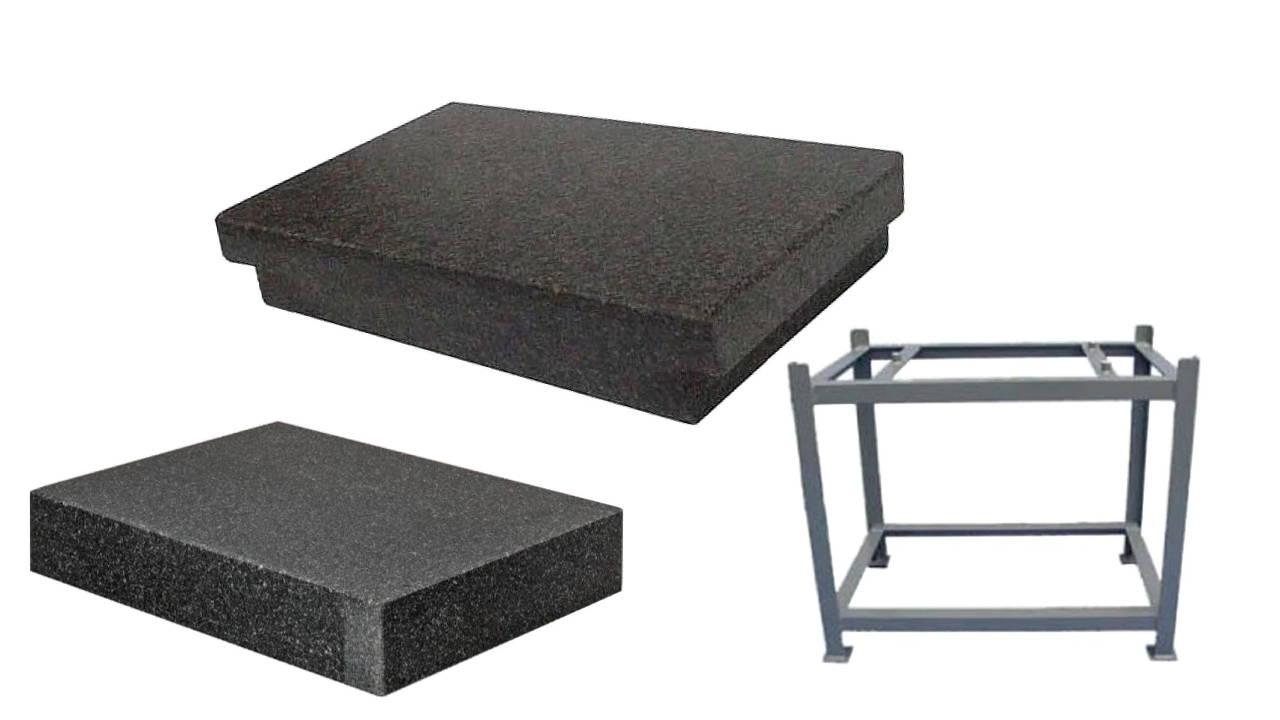 These surface plates are typically used as reference surfaces for precision measurement instruments such as micrometers, height gauges, and dial indicators. They can also be used as a flat surface for marking out and inspecting machined parts.
AA-Grade Black Granite Surface Plates are available in a range of sizes, from small handheld plates to large floor-mounted plates that can weigh several tons. They are typically black in color, but some manufacturers offer other colors such as pink, gray, and green. These plates are often preferred over other materials such as steel or cast iron due to their superior stability and resistance to wear and corrosion.
CLICK ON ANY OF THE LINKS BELOW FOR MORE INFORMATION
some of our most popular AA GRADE GRANITE SURFACE PLATES...