PRECISION THICKNESS MEASURING
A Digital "Uni-Mike" Micrometer, also known as a digital micrometer, is a precision measuring tool used to measure the diameter of small objects with a high degree of accuracy. It consists of a calibrated scale and a spindle that moves along the scale to indicate the measurement.
The Digital "Uni-Mike" Micrometer differs from traditional micrometers in that it features interchangeable anvils that allow for measuring tube thicknesses, shoulder to edge distances, and rivet head heights.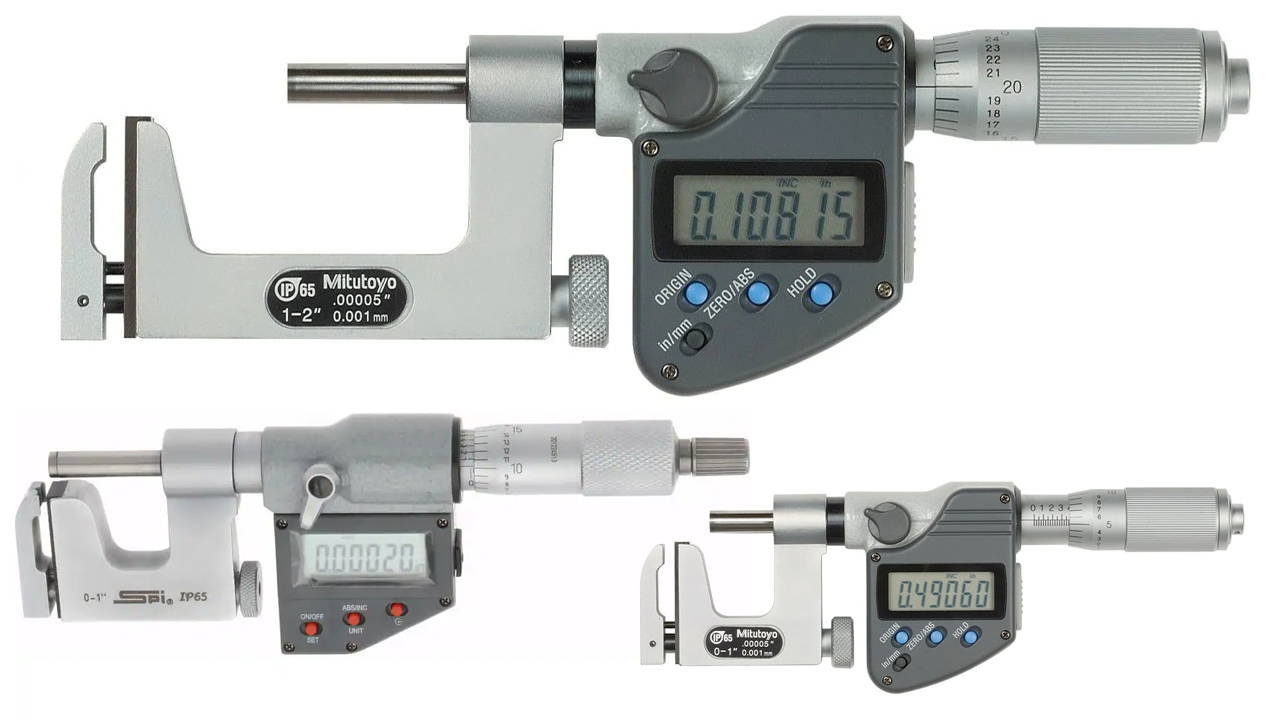 The Digital "Uni-Mike" Micrometer typically has a range of 0 to 1" or 25mm, with a resolution of 0.0001 inch or 0.001 millimeters. The spindle is moved by a ratchet mechanism, and the measurement is taken by gently tightening the spindle against the object being measured until it stops moving.
Digital "Uni-Mike" Micrometer are commonly used in industrial and manufacturing settings, as well as in laboratory and research environments where precise measurements are required. They are also used in automotive and aviation industries to measure components and parts.
sHOP our DIGITAL UNI MICROMETERS collection...