STREAMLINED DATA AQUISITION
These Gage to USB Direct Cables are the easiest way to connect a single gage to a PC.
When connected, the incoming data from the gage is treated just like you typed in the data on a keyboard. That means wherever your cursor is in any Windows-based software, if you can type in data, that is where your gage's reading will be placed.
Also, there can be a carriage return at the end of the data send. This would mean that if you are using MS Excel, after you send a reading, the cursor would move to the next cell and wait for more data. You don't have to touch the PC, just keep on collecting data.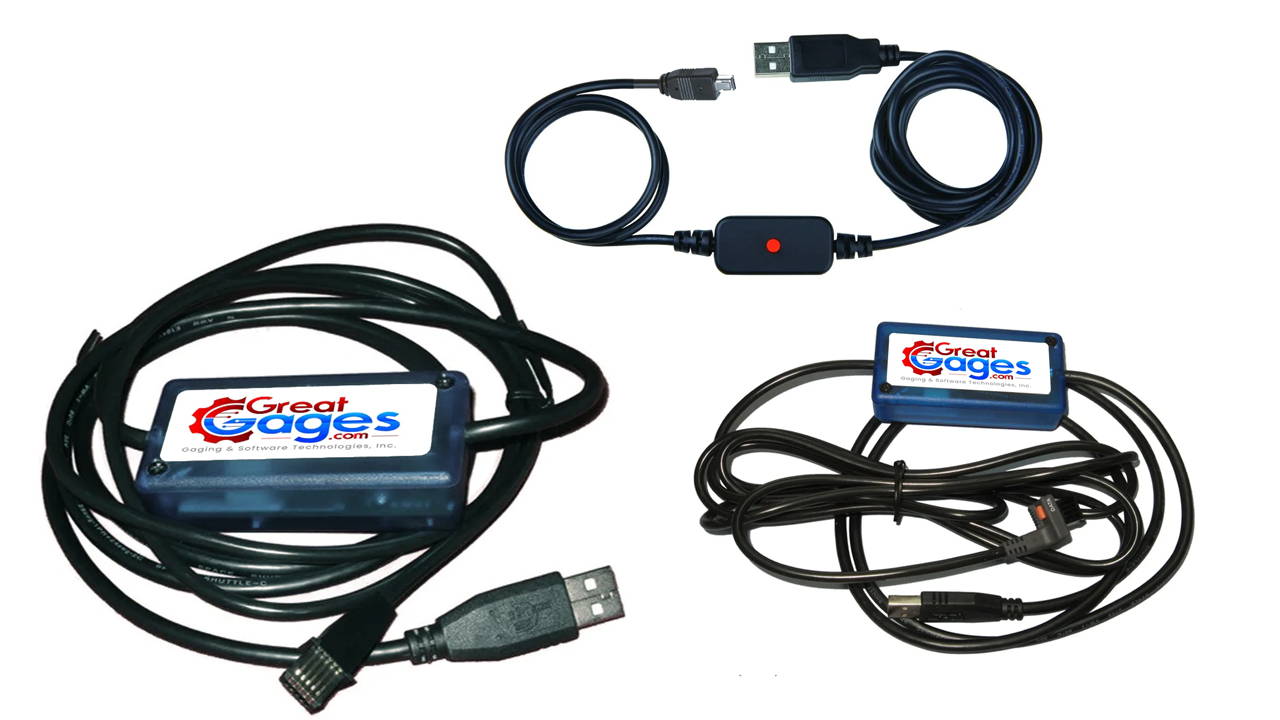 sHOP our GAGE TO USB CABLE collection...