FOWLER OPTICAL COMPARATORS
PRECISION DIMENSION MEASURING
The Fowler / Bowers Optical Comparators combine high accuracy non-contact measurement and inspection with a large measuring ranges, and they offer a choice of digital readouts and automatic profile edge detection.
The horizontal light path configuration is ideal for checking machined components that can be secured to the workstage using a range of optional accessories and fixtures. The compact and robust lightweight chassis makes these optical comparators ideal for workshop environments.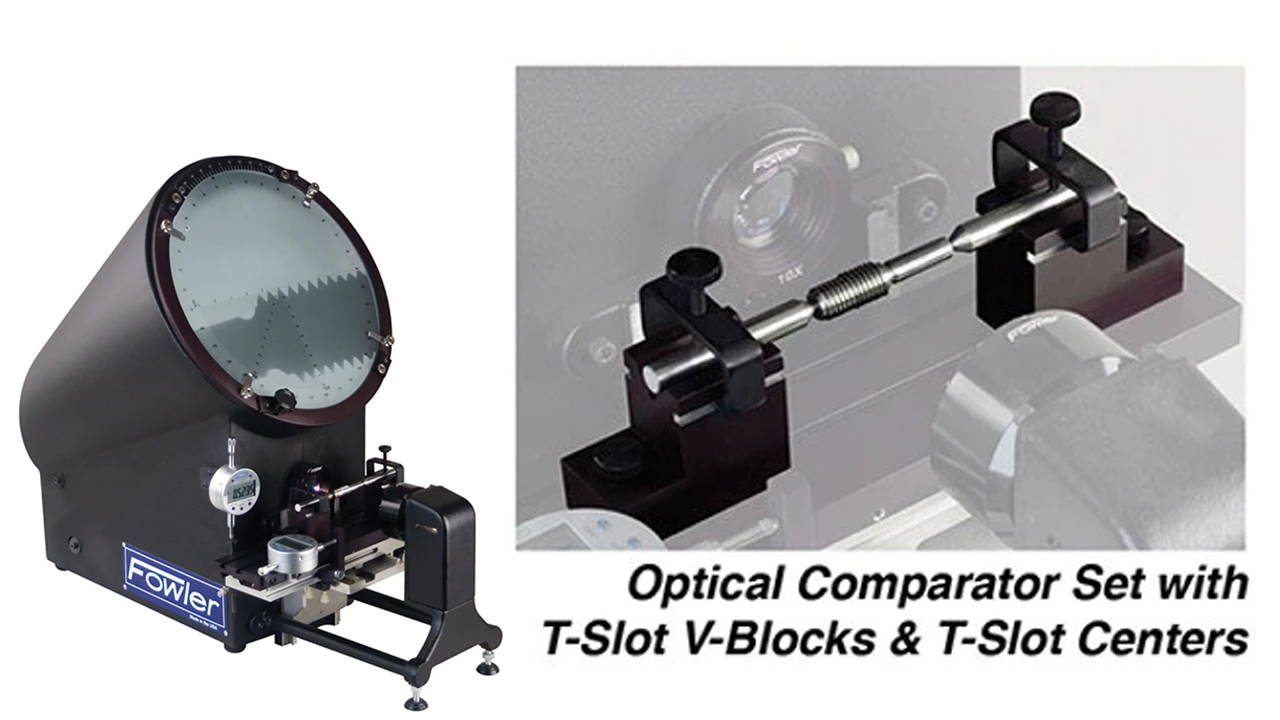 THE FT-2E TOUCH SCREEN 19" DISPLAY...
Complete TOUCH SCREEN DRO with 2D Fusion Touch software as above. Built-in optical edge detection allows data points to be taken 'on the fly' as the projected image is passed under the screen mounted fiber optic sensor. An internally mounted edge sensor is available as an option on all 'R' series projectors.
sHOP our Fowler Optical Comparator collection...