MITUTOYO SOLAR DIGITAL INDICATORS
PRECISION TOLERANCE MEASURING
The Mitutoyo ABS digital ID-S Digital Indicators provide up to a 12.7mm/.5" range in a compact design that is easy to use and read. Large push buttons provide direct, easy access to all of the indictor's functions, and readings are shown on a large 9mm LCD display. The ABSOLUTE sensor automatically restores the last origin position when the indicator is turned on, allowing for quick-start operation which is useful in multipoint measurements.
The solar power source is ready for use from 40 lux illumination and a super capacitor maintains a reserve of about 3.5 hours under low light conditions.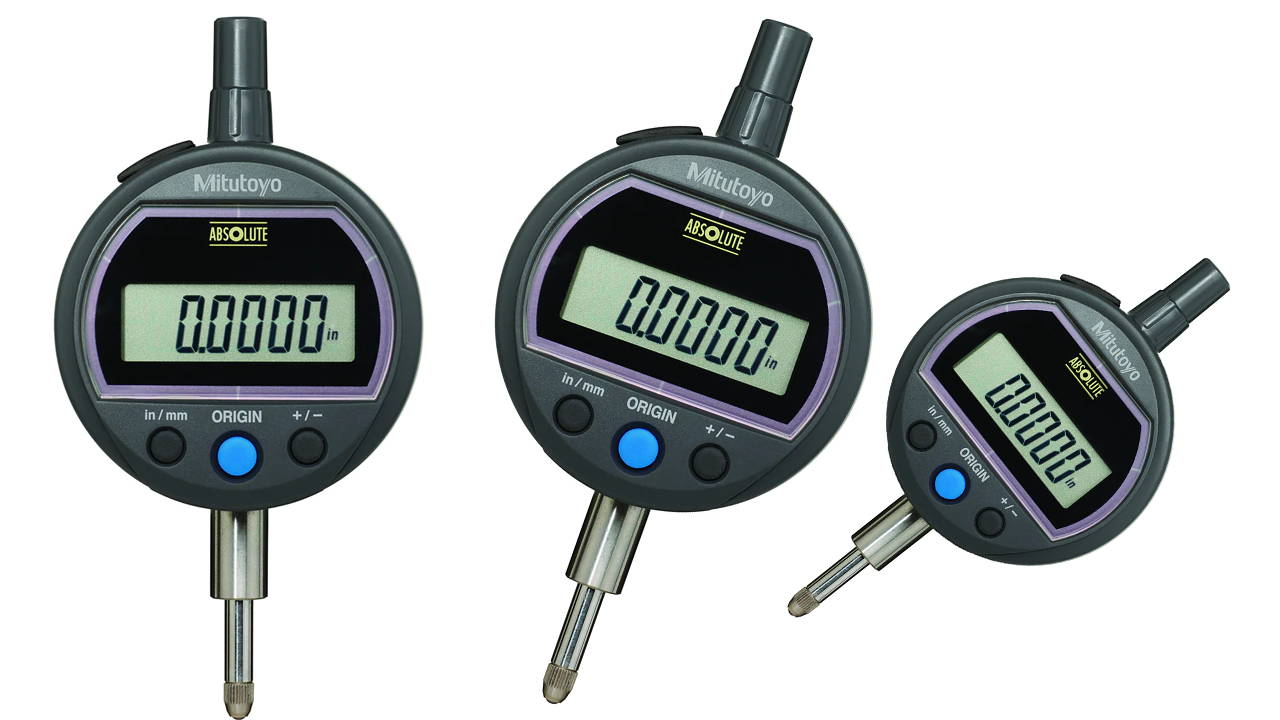 Similar in size to standard Series 2 dial indicators
Available in Metric and Inch/Metric models
Available with or without SPC output capabilities
Solar power and battery backup allows for reliable, longer use in any location
Solar panel is hard-coated for increased durability
ABSOLUTE (ABS) linear scale eliminates the need for setting the origin point every time the micrometer is powered on
Origin reset is not required even when data is re-displayed after disappearance due to insufficient illumination during use
SPC output function allows for fast and easy data management in real time
Functions include Origin Set, Counting Direction Switching and inch/mm conversion (on inch/metric models only)
Unlimited response speed eliminates over-speed errors
IP42 for protection against objects greater than 1mm and water
Supplied in a fitted plastic case
sHOP our MITUTOYO SOLAR DIGITAL INDICATOR collection...