MD10D DIGITAL LENGTH STOP SYSTEM
precision length measuring
An MD10D Digital Length Stop System is a precision measurement system designed for use with cold saws, shears, and press brakes. It provides accurate and repeatable positioning of the workpiece, allowing for precise and efficient cutting, shearing, and bending operations.
The system consists of a digital readout display mounted to a locking carriage that slides effortlessly on a guiderail that is mounted to the machine. The sensor detects the position of the workpiece and relays this information to the digital display, allowing the operator to set and adjust the length of the cut, shear, or bend with great precision.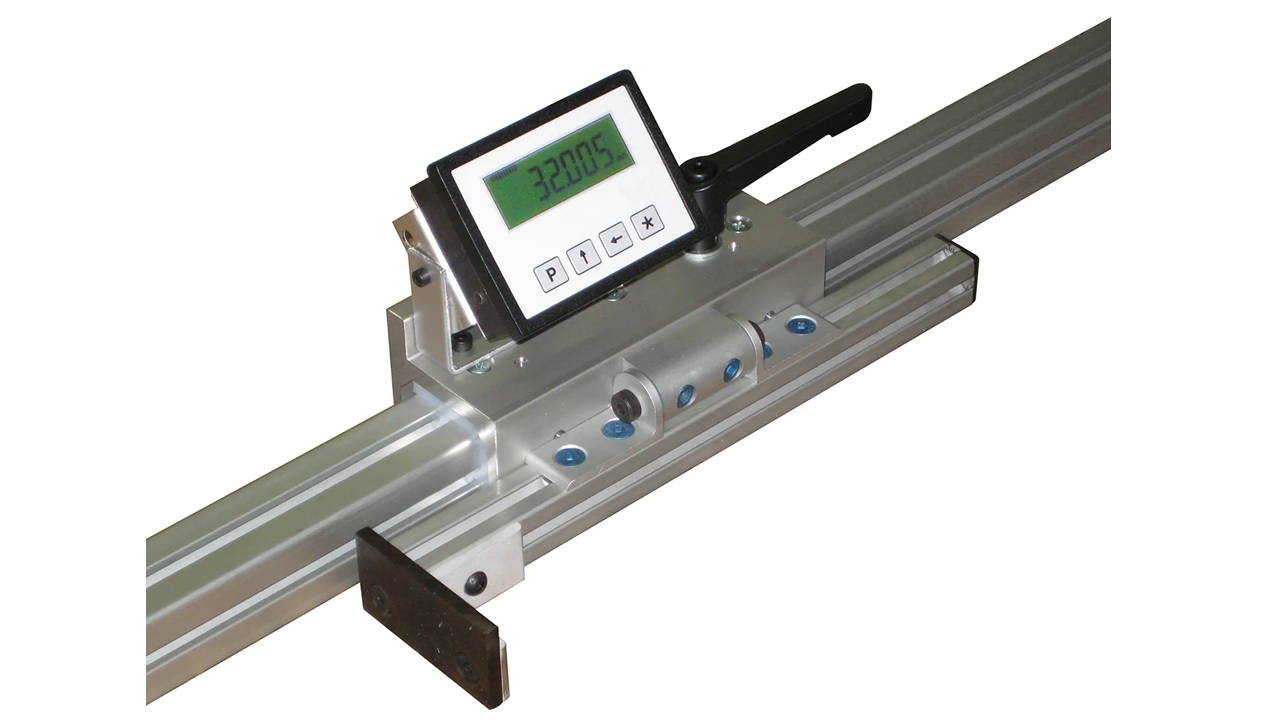 The MD10D Digital Length Stop System is ideal for use in production environments where accuracy and efficiency are critical. It eliminates the need for manual measuring and marking of the workpiece, reducing the risk of errors and ensuring consistent results. It also allows for faster and more efficient operation, increasing productivity and reducing labor costs.
The MD10D Digital Length Stop System is perfect for any ferrous and non-ferrous fabricating equipment that requires accurate and repeatable positioning, such as...
Cold Saws, Upcut Saws, Column Saws, Band Saws

Drills, Ironworkers, Punch Presses

Shears, Press Brakes

Custom Machinery as well
These Digital Length Stops are made to order.
sHOP our MD10D DIGITAL LENGTH STOP SYSTEM collection...