DIGITAL V-ANVIL MICROMETERS
PRECISION Thickness MEASURING
Digital V-Anvil Micrometers are precision measuring instruments used to accurately measure the thickness, diameter or depth of an object with a high degree of accuracy. They are commonly used in manufacturing, machining, and engineering applications where precise measurements are critical.

The V-Anvil design of these micrometers allows for measurements of both inner and outer surfaces, making them versatile tools. The digital display allows for quick and easy reading of the measurements, eliminating the need for manual calculations.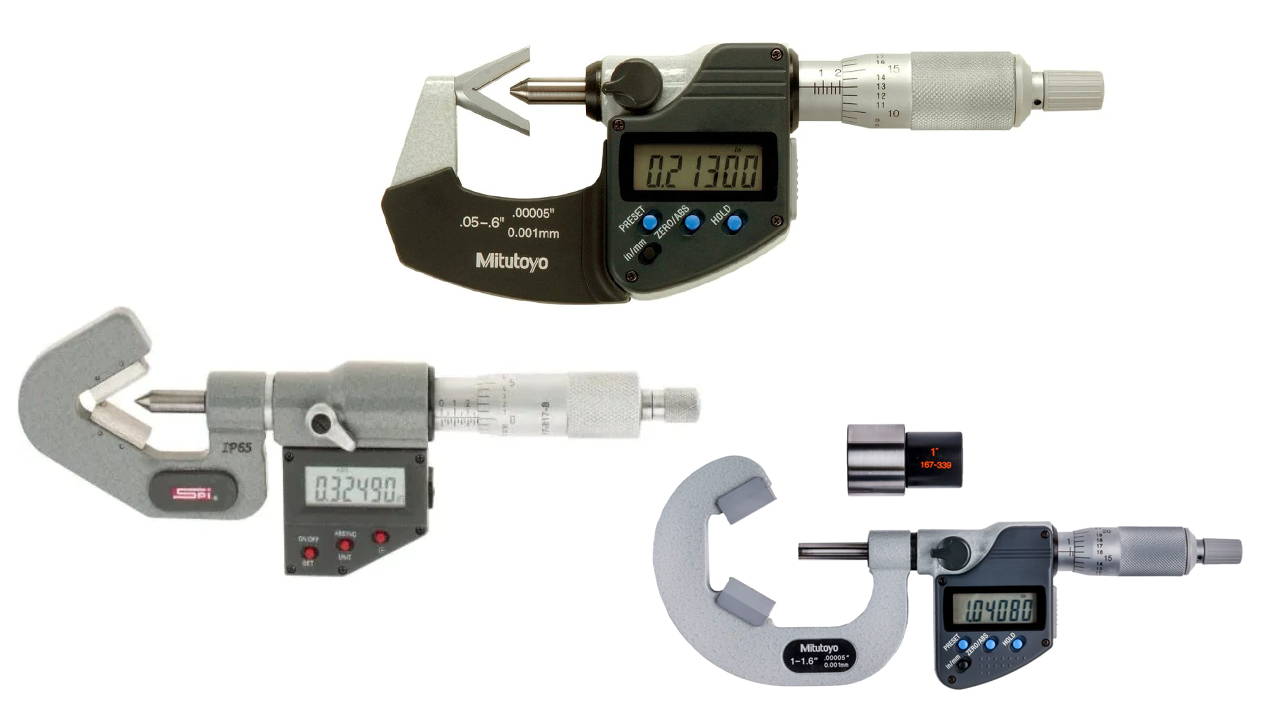 The Digital V-Anvil Micrometers consists of two jaws, with one of the jaws shaped like a V. The V-shaped jaw allows for precise measurement of cylindrical objects such as pipes, rods, and bolts. The other jaw is flat, making it ideal for measuring flat surfaces and thicknesses.
The digital display on the micrometer typically provides measurements in both metric and imperial units, making it a versatile tool for users in different parts of the world.
Digital V-Anvil Micrometers are highly accurate, with most models capable of measuring to within 0.001mm or 0.00005 inches. They are also durable and built to withstand harsh conditions in industrial environments.
In summary, digital Digital V-Anvil Micrometers are essential tools for precision measurement in manufacturing, engineering, and machining applications, allowing for accurate and reliable measurements of both inner and outer surfaces of objects.
sHOP our DIGITAL V-ANVIL MICROMETER collection...