MITUTOYO LINEAR HEIGHT GAGE
precision height measuring
This Mitutoyo Electronic Height Gage is a multi-functional single axis height gage that makes 2D measurement simple and accurate. It is possible to measure from simple 1D parameters of the surface height, circle diameter, distance, perpendicularity and straightness to sophisticated 2D measurements.
For Mitutoyo Linear Height Gage videos,
click here
.
For Mitutoyo Linear Height Gage Brochure,
click here.
Linear Height Features...
Excellent accuracy of (2+L/600) um with 0.1um/0.5um resolution/repeatability.
Perpendicularity (frontal) of 6um and straightness of 4um are guaranteed.
Unique pneumatic full/semi-floating system makes it possible to adjust the height of the air-cushion according to the operation (movement/measurement). It achieves rapid inspection speed while maintaining the accuracy.
Automatic stand-by in the repeat measurement. The probe automatically moves to the next start position of measurement to stand-by.
Independent drive/measurement speed setting for quick moving (max. 40mm/s) and circumspect measuring.
Immediate GO/NG judgment at each measurement.
Complete stand-alone design with rechargeable battery pack and self-contained pneumatic system.
Large memory capacity for 50 measuring programs and 60,000 measured data.
Off-line part programming for increased measurement efficiency.
Choice of message language in English, German, French, Spanish, Italian and Japanese for user friendly operation.
The Mitutoyo Linear Height Electronic Height Gage affords greater convenience and ease of use through the integration of sequential key operations for frequent measurement. The touch of a single key automatically runs the Linear Height until the last result display. This eliminates troublesome key operations at each step in the measurement process, allowing you to concentrate on workpiece inspection.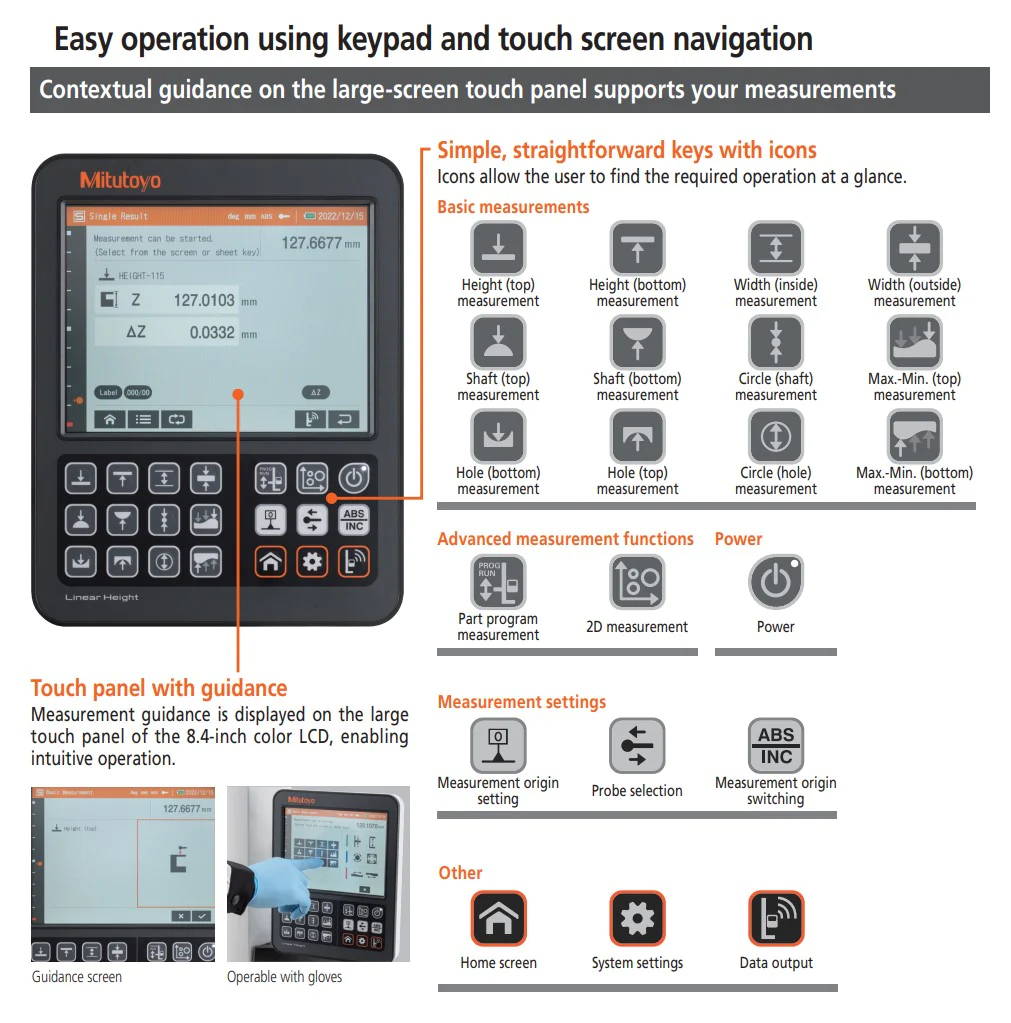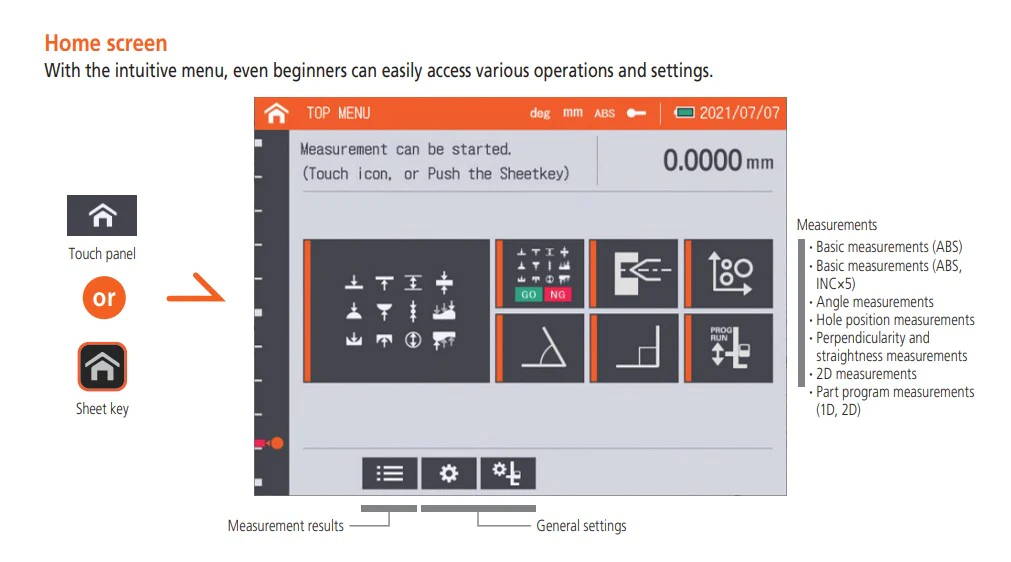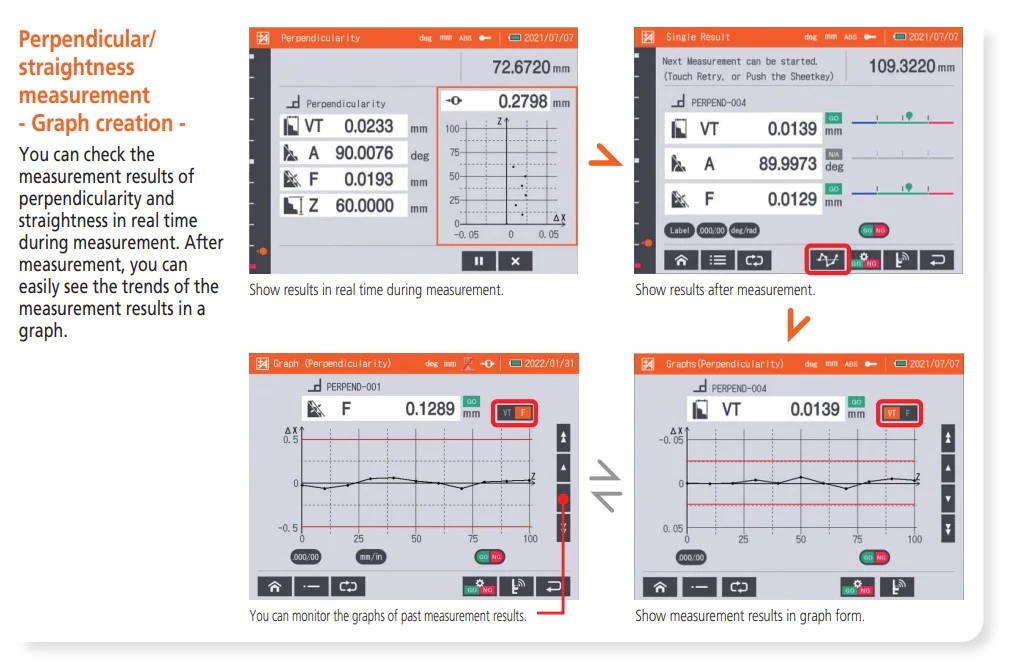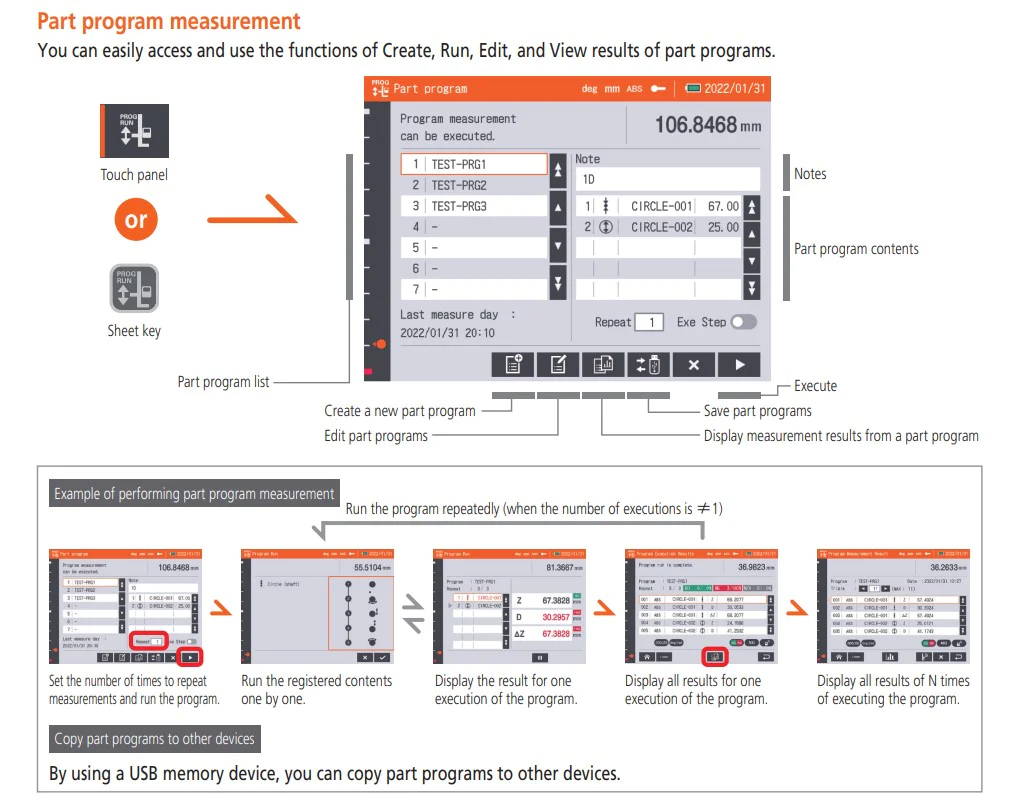 sHOP our MITUTOYO LINEAR HEIGHT GAGE collection...