Granite Surface Plates
are flat surfaces made of high-quality natural granite that are used in metrology, inspection, and machining applications.
Granite surface plates
are popular due to their excellent dimensional stability, high wear resistance, and natural dampening properties, which make them ideal for precision measurements and machining operations.
Granite Surface Plates are available in different grades, including A-Grade, B-Grade, and AA-Grade. These grades indicate the accuracy and flatness of the surface plate, with AA-Grade being the most accurate and flat. The plates are typically rectangular in shape, but they can also come in other shapes and sizes.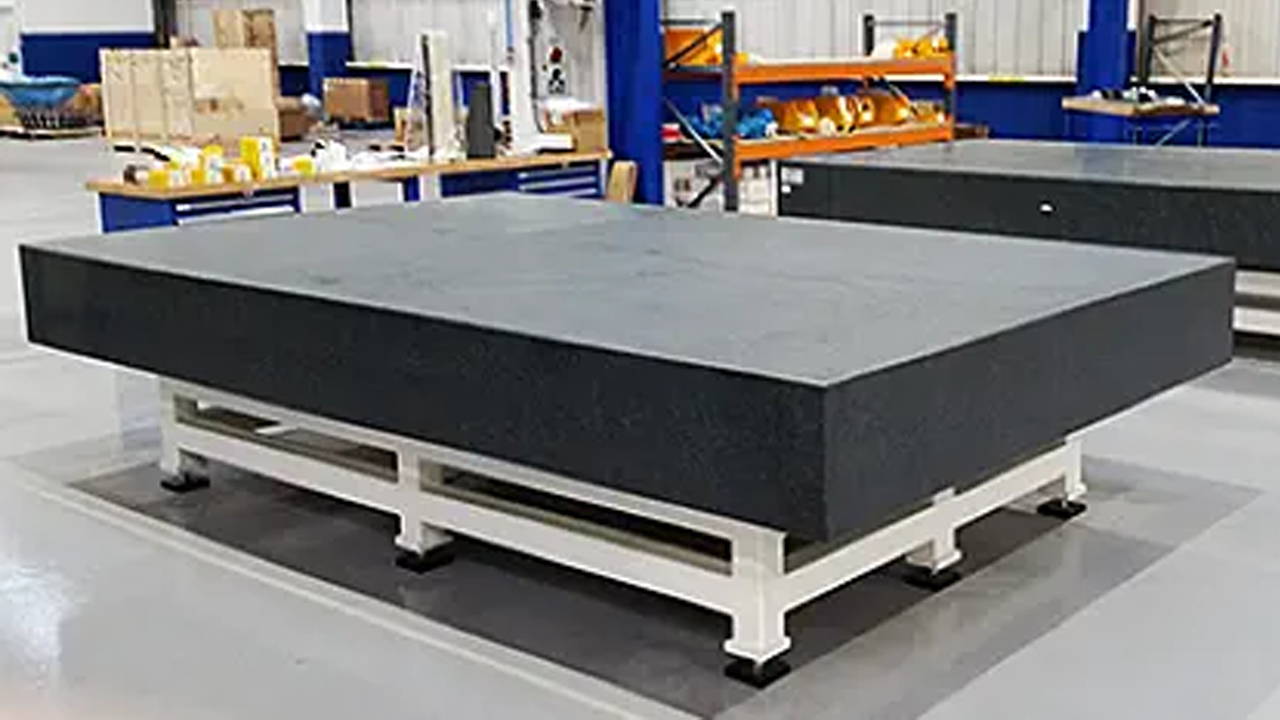 Granite Surface Plates are commonly used as reference surfaces for measurement instruments such as micrometers, height gauges, and dial indicators. They can also be used as a flat surface for marking out and inspecting machined parts. The flatness and stability of granite surface plates make them ideal for a wide range of applications in the manufacturing, automotive, aerospace, and electronics industries.
Granite is one of the best materials available today to meet the ever changing and sophisticated applications demanding coplanarity, perpendicularity, parallelism, flatness, and straightness. It is often chosen for its stability and high accuracies. With the Granite Surface Plates that we offer, you can depend on excellent quality, high accuracies, and quick delivery.
CLICK ON ANY OF THE LINKS BELOW FOR MORE INFORMATION
some of our most popular granite surface plates...