MITUTOYO PJ-H30 OPTICAL COMPARATORS
PRECISION DIMENSION MEASURING
Mitutoyo's line of High-Accuracy, Vertical Optical Comparators, the PJ-H30 series realizes the ultimate in bright, sharp projected images. The high-rigidity main unit is equipped with a linear scale for realizing high-accuracy measurements.
Mitutoyo 's lineup of 8 models, derived from combinations of 4 stage types (100mm x 100mm / 4" x 4" to 300mm x 170mm / 12" x 6.8") and manual focusing/motor-driven focusing models. These profile projectors adopt a quick-release handle that allows you to switch feed between fine and coarse remotely.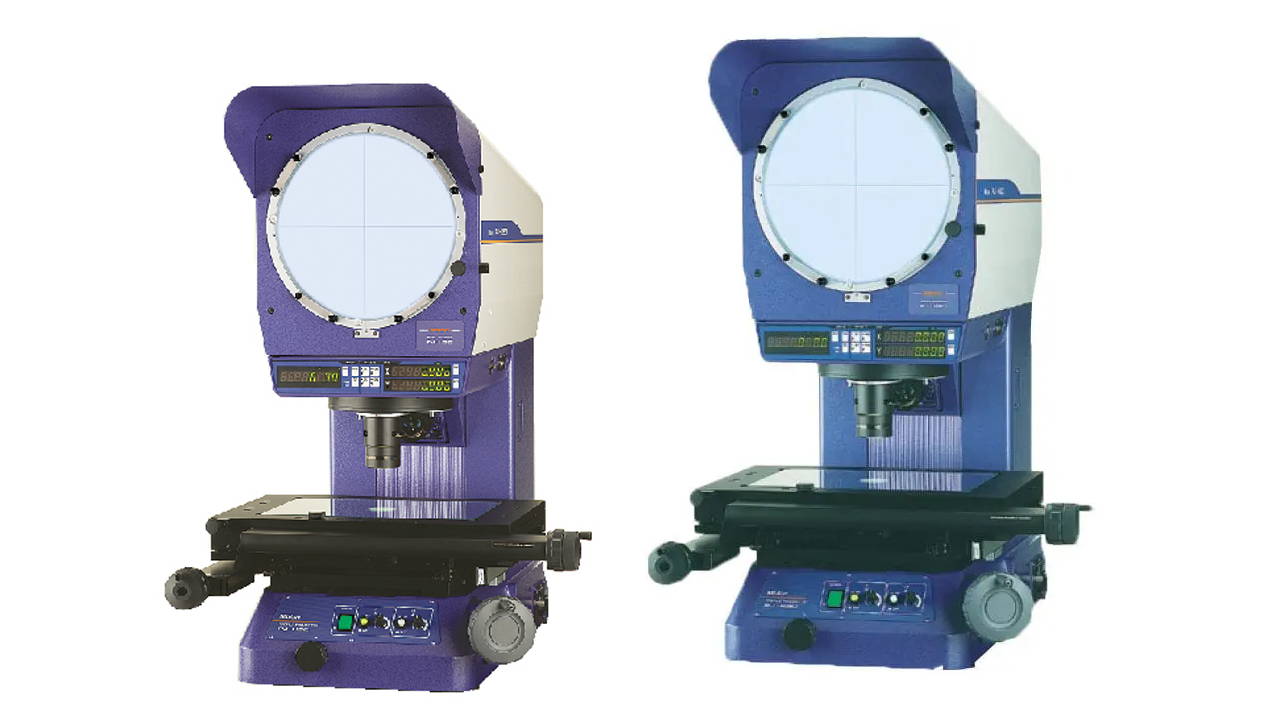 The PJ-H30 Series of Optical Comparators perform not only contour observation and comparative inspection, but also two-dimensional measurement with high accuracy, and has achieved a measurement accuracy in all stage sizes of (6+0.04L) μm or less, L= Measuring length mm.

The
PJ-H30
also includes a turret structure, for easy lens changing.
As always,
Mitutoyo Optical Comparators
include
FREE FREIGHT
to any Continental USA location.
Turrets Included
All models of the PJ-H30 Series of Optical Comparators are equipped with turrets as standard. These turrets use low-friction bearings for smooth and rapid rotary motion and to bring different projection lenses into the light path to change magnification. The turret body uses bayonet mounts to aid quick attachment and detachment of lenses.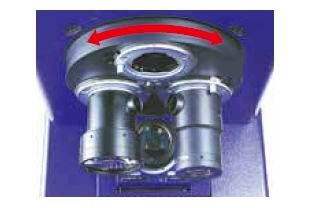 Stepless Illumination Adjustment
Stepless Illumination Adjustment has been adopted to provide moderate illuminance according to the surface texture and color of the workpiece. Illumination strength ranges from weak to strong, and this method is also effective in extending the halogen lamp life, which is enhanced by using a soft start feature to limit input surge current.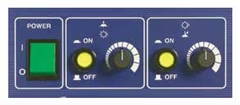 High Visibility Digital Display
Since the digital counter (XY axes and angle) built into all models as standard uses a high-intensity LED and a large-character display, it secures high visibility unaffected by the environment. In addition to zero-setting and direction change, the data output of each counter value adopts the highly versatile RS-232C. Resolution: 0.0001 in/ 0.001 mm
sHOP our MITUTOYO PJ-H30 OPTICAL COMPARATOR collection...