INDICATOR STANDS & Magnetic bases
Indicator Stands are ideally designed for precise positioning of Dial Indicators, Digital Indicators, and even Linear Probes.
Indicator stands using Granite or Cast Iron Bases can be used either in an environmentally controlled laboratory as well as out on the factory floor.
A Magnetic Base Indicator Stand holds either a Dial or Test Indicator. A Magnetic Base can be attached in various positions to any attractive metal surface. The Magnetic Base Stand exerts a strong magnetic force that enables it to cling on firmly to ferrous metal surfaces thereby supporting the indicator strongly.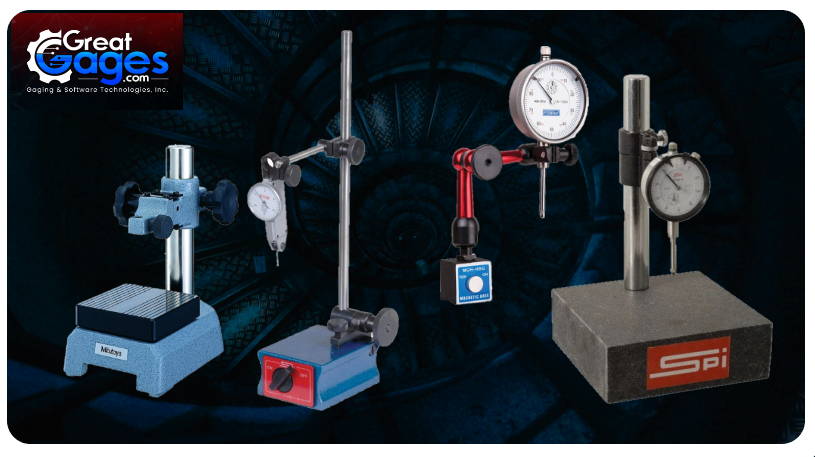 The articulated arm of reaches every possible position even upside down. It is an auxiliary tool for any general measurement and helps to increase precision and increase working efficiency.

CLICK ON ANY OF THE LINKS BELOW FOR MORE INFORMATION
some of our most popular Bases and stands...