MITUTOYO IDF DIGITAL INDICATORS
PRECISION TOLERANCE MEASURING
This Mitutoyo digital indicator offers a back-lit LCD screen that changes color (Red / Green) when tolerances have been set.
Features include...
With the ABSOLUTE Linear Encoder technology, once the measurement reference point has been preset it will not be lost when the power is turned on.
GO/±NG judgment is performed by setting the upper and lower tolerances. If a judgment result is out of tolerance, the display backlighting changes from green to red, so tolerance judgment can be made at a glance.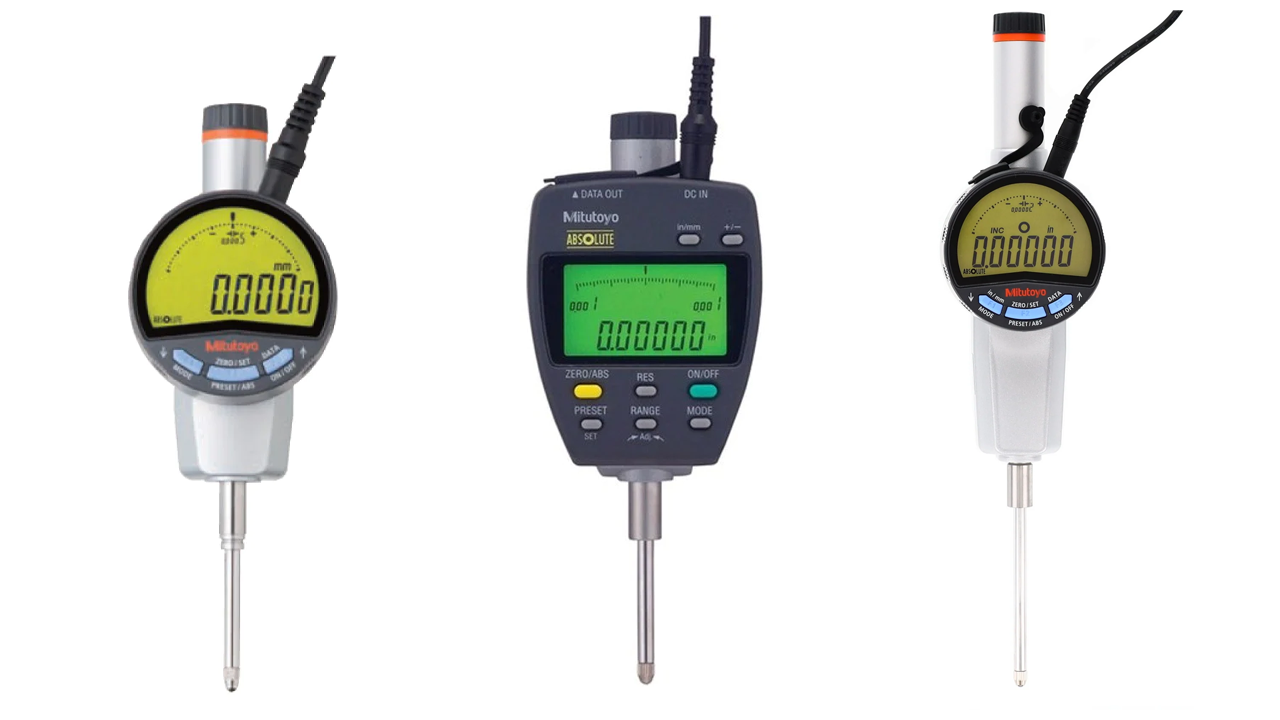 An analog bar indicator has been integrated to handle upper/lower limit approaching and zero approaching. It enhances the ease of operation in the same manner as a dial indicator. The display range of the analog bar can be changed.
Switchable resolution: .00005", .0001", .0005", .001" / 0.001mm, 0.01mm
With SPC data output.
Functions Include...
Origin-set/Preset, Zeroset, GO/±NG judgment, Max/Min value hold, Runout measurement, Resolution switching, Counting direction switching, Power ON/OFF, Data output, inch/mm conversion (on inch/metric models only), Alarm: Low voltage, Counting value composition error, Over-flow error, Tolerance limit setting error.
sHOP our MITUTOYO IDf DIGITAL INDICATORS collection...