miscellaneous shop equipment
In our Misc Shop Equipment collection we have a variety of items that are common to every machine shop and facility where various types of machines are used to manufacture parts or components for a variety of industries.

Some common equipment that you might find in a machine shop include:
1-2-3 Blocks: These are precision metal blocks that are 1 inch thick, 2 inches wide, and 3 inches long. They are used to provide a precise reference surface for measurement, layout, and machining operations.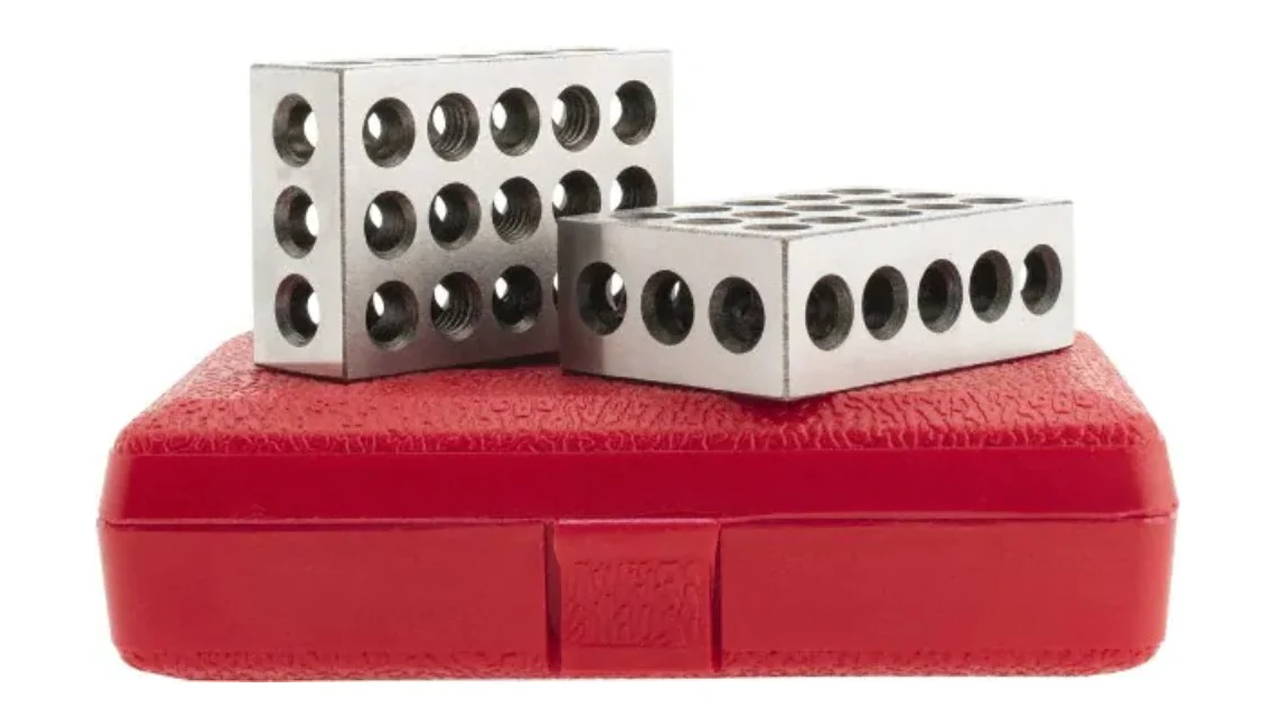 Feeler Gages: These are thin metal strips of varying thicknesses that are used to measure small gaps or clearances between machine parts. They are typically used in precision assembly or alignment work.
Protractors: These are measuring tools that are used to measure angles. They are commonly used in machine shops to measure the angle of a machined surface or to set up a machine tool for a specific angle.
Telescoping Gages: These are precision measuring tools used to measure the inside diameter of a hole or bore. They consist of a handle and two movable arms that can be adjusted to fit inside the bore, and a dial or micrometer for accurate measurement.
V-Blocks: These are precision metal blocks that are used to hold and support cylindrical workpieces during machining operations. They are designed to hold the workpiece at a specific angle, and are commonly used in milling, drilling, and grinding operations.
CLICK ON ANY OF THE LINKS BELOW FOR MORE INFORMATION
some of our most popular miscellaneous shop equipment...