PRECISION TOOLS AND ACCESSORIES
Tool Boxes and Tool Chests are storage units designed to hold and organize tools and other equipment used in various industries such as automotive, construction, woodworking, and home repair. They come in different shapes, sizes, and materials depending on the intended use.
A Tool Box is typically a smaller, portable storage unit that can be carried to different job sites. It can be made of plastic, metal, or a combination of both, and usually has a hinged lid that opens to reveal the contents inside. Tool boxes often have multiple compartments and trays to help organize tools, making them easy to find and access.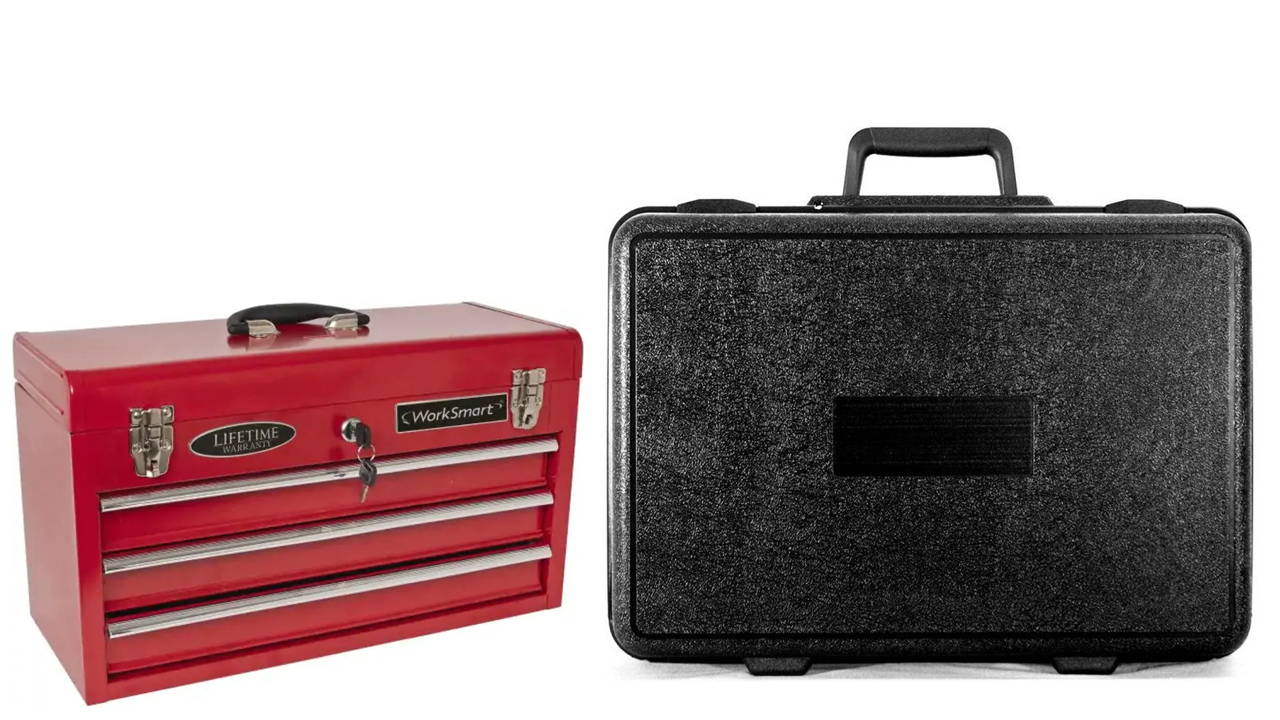 A Tool Chest, on the other hand, is a larger storage unit that is usually placed in a workshop or garage. It typically has multiple drawers, shelves, and compartments to organize a larger collection of tools. Tool chests are often made of heavy-duty materials such as steel and are designed to withstand the wear and tear of regular use.
Some Tool Chests also come with additional features, such as locking mechanisms to secure the contents inside, wheels for easier mobility, and a work surface on top of the chest.
Tool Boxes and Tool Chests are essential for anyone who needs to organize and store their tools. They help prevent tools from getting lost or damaged, and make it easier to find the right tool for the job. Whether you're a professional mechanic or a DIY enthusiast, having a good quality tool box or tool chest can help improve efficiency and productivity in your work.
sHOP our TOOL BOXES & TOOL CHESTS collection...