A Wireless Gage Interface System is a system that enables wireless communication between digital measuring instruments and a computer or other data acquisition system. This system eliminates the need for manual data entry and reduces the risk of errors that can occur during manual data collection.
The system typically includes a base station that connects to the computer or data acquisition system and one or more wireless transmitters that are attached to the measuring instruments. The transmitters convert the measurement data into a wireless signal that is transmitted to the base station, which then transfers the data to the computer or data acquisition system.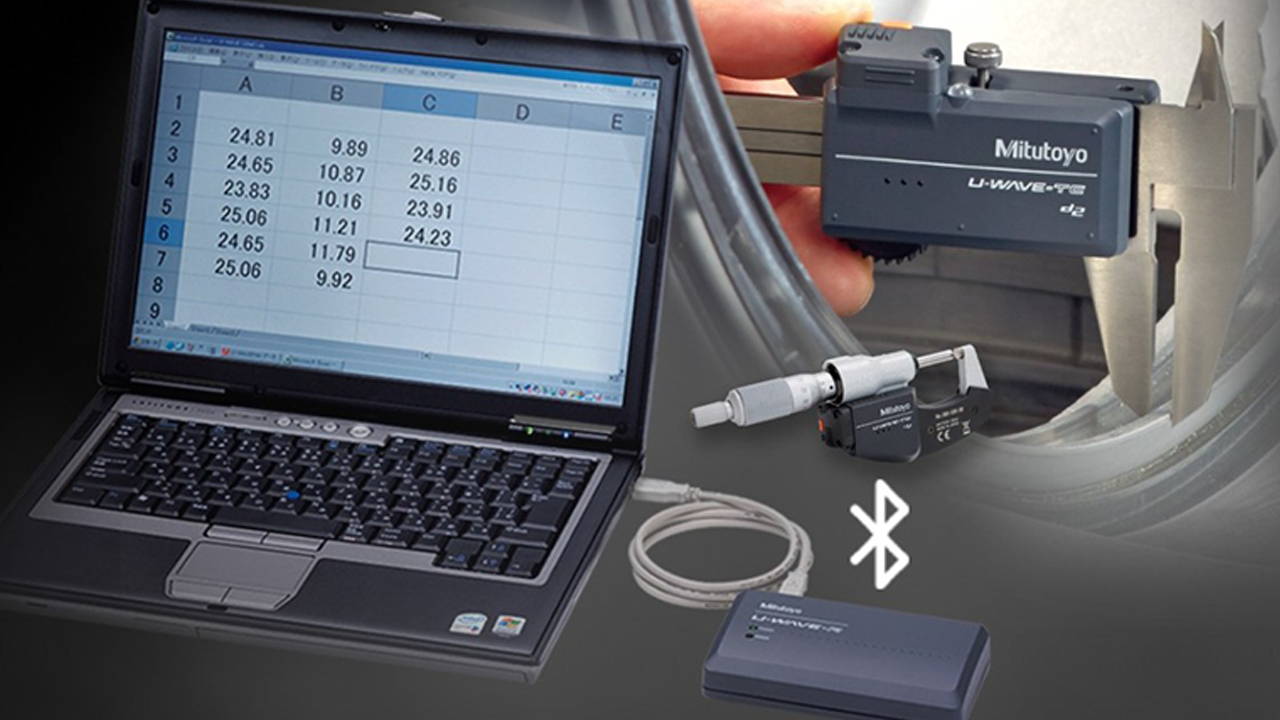 Wireless Gage Interface Systems are commonly used in manufacturing and quality control applications, where it is necessary to collect data from multiple instruments in real-time. The system allows operators to collect data from remote or hard-to-reach locations, making the measurement process more efficient and less time-consuming.
Additionally, the wireless connectivity can provide greater flexibility in terms of where the system can be used and the range of instruments that can be connected.
The two Wireless Data Collection Systems that we offer are the following...
Mitutoyo's U-Wave Wireless Data Collection System
MicroRidge's MobileCollect Wireless Data Collection System
CLICK ON EITHER OF THE LINKS BELOW FOR MORE INFORMATION
some of our most POPULAR WIRELESS GAGE INTERFACE PRODUCTS...