PRECISION TOOLS AND ACCESSORIES
TiALN Roughing End Mills are high-performance cutting tools that are designed for removing large amounts of material quickly and efficiently. These end mills are made from high-quality carbide materials and are coated with Titanium Aluminum Nitride (TiALN) to enhance their wear resistance and prolong their service life.
The TiALN coating also provides a low coefficient of friction, which reduces heat buildup and extends the tool's lifespan. The roughing end mills come in various sizes, from 1/8" to 1" diameter, and are suitable for use in a variety of materials, including aluminum, brass, copper, and steel.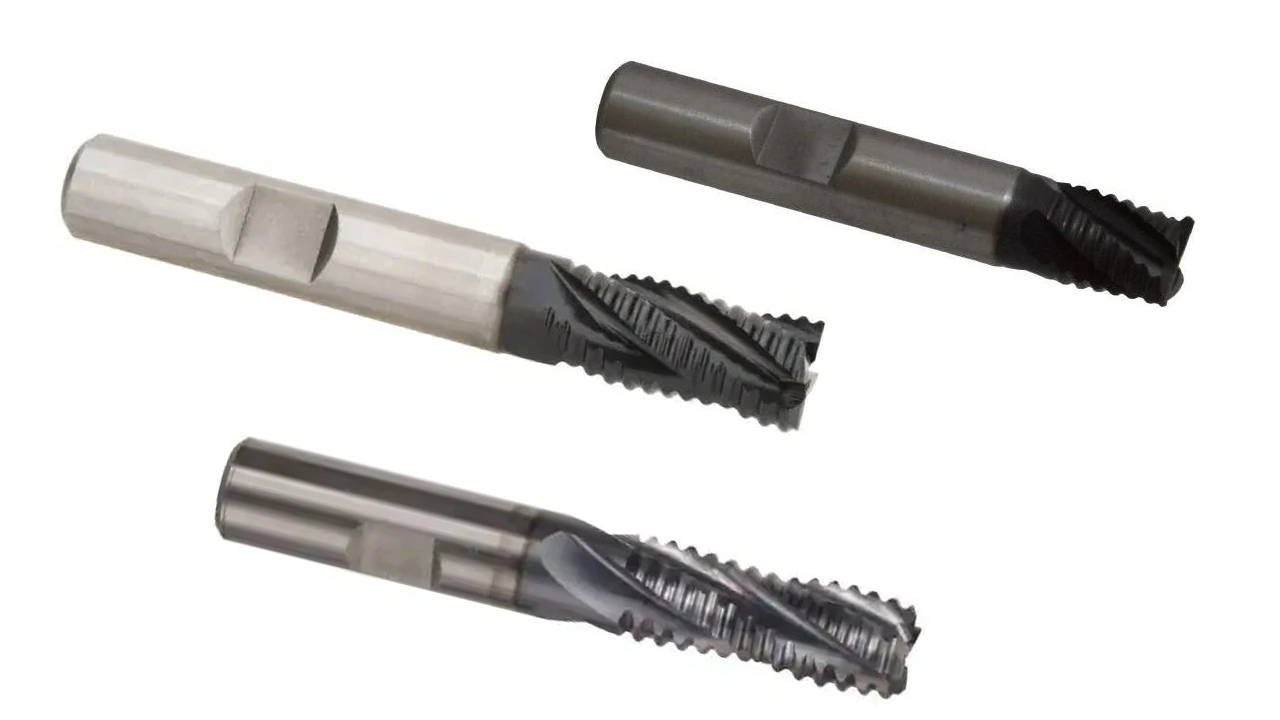 The design of TiALN Roughing End Mills features multiple flutes that help to break up chips and prevent clogging, resulting in a smoother cut and better surface finish. The high helix angle of the end mills provides additional strength and stability during machining, ensuring a precise and accurate cut every time.
Whether you're working on a hobby project or in a professional machining environment, TiALN Roughing End Mills are a reliable and cost-effective choice for your cutting needs. With their excellent wear resistance, durability, and versatility, they are ideal for roughing out cavities, slots, and other complex shapes in a wide range of materials.
sHOP our TIALN ROUGHING END MILLS collection...