CMM (Coordinate Measuring Machine) stylus with M4 threads refers to a specialized measuring probe that is used in precision measurement applications.
CMM stylus with M4 threads typically consists of a slender cylindrical rod with a spherical ball tip that is attached to the end. The ball tip is made of a hard material like ruby or ceramic, which ensures durability and accuracy during measurements. The stylus is attached to the CMM machine via an M4 thread, which provides a secure and reliable connection.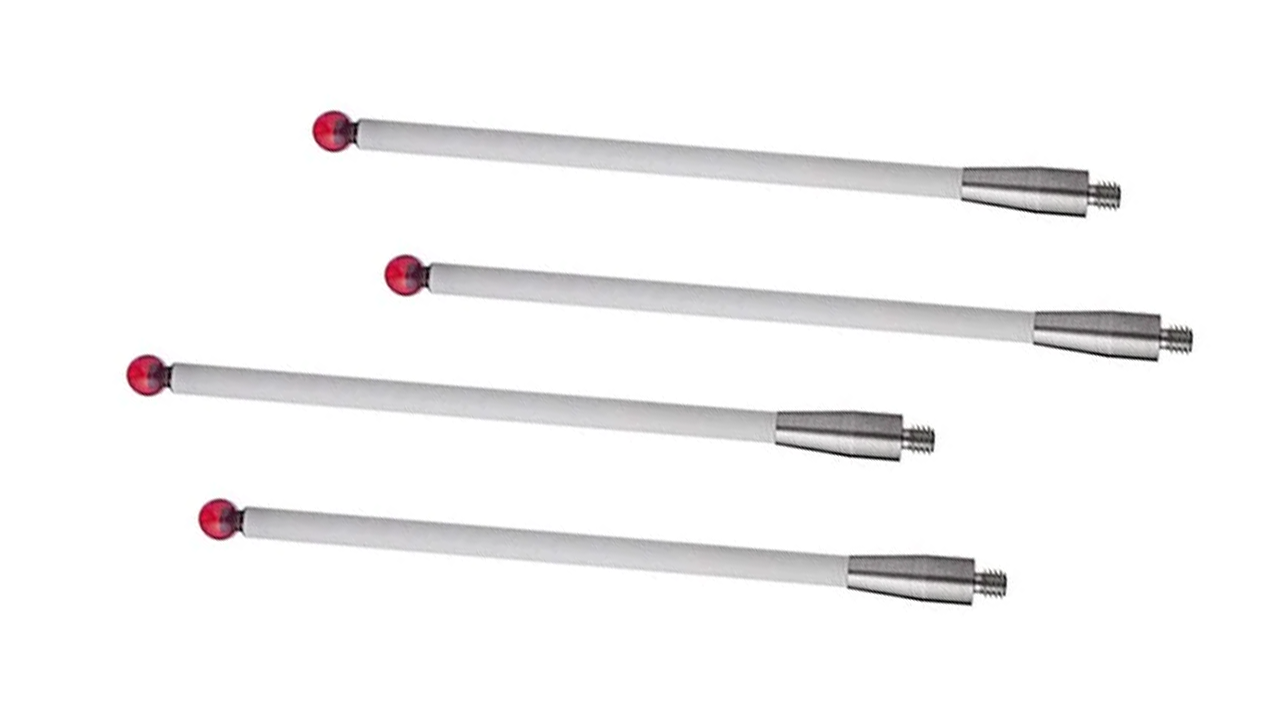 The stylus is used to measure various geometric features of an object, such as diameter, height, depth, and distance between points. It is often used in industries such as aerospace, automotive, and medical device manufacturing, where precision measurements are critical.

The M4 thread size is commonly used in CMM applications, as it provides a secure and precise connection between the stylus and the measuring probe. The M4 thread size also allows for quick and easy stylus changes, allowing for greater flexibility in measurement tasks.
Overall, CMM stylus with M4 threads is a valuable tool in precision measurement applications, providing accurate and reliable measurements in a wide range of industries.
sHOP OUR CMM STYLUS M4 THREADS COLLECTION...