DIAL MICROMETER SETS ECONOMY
PRECISION Thickness MEASURING
Economy Mechanical Micrometer Sets are precision measuring tools used to measure the dimensions of objects with high accuracy. They are commonly used in the manufacturing, engineering, and scientific industries to ensure precise measurements of components and materials.
An Economy Mechanical Micrometer Set typically consists of several micrometers of various sizes, housed in a protective case for safe storage and transportation. Each micrometer in the set is designed to measure different dimensions, such as outside diameter, inside diameter, depth, and thickness.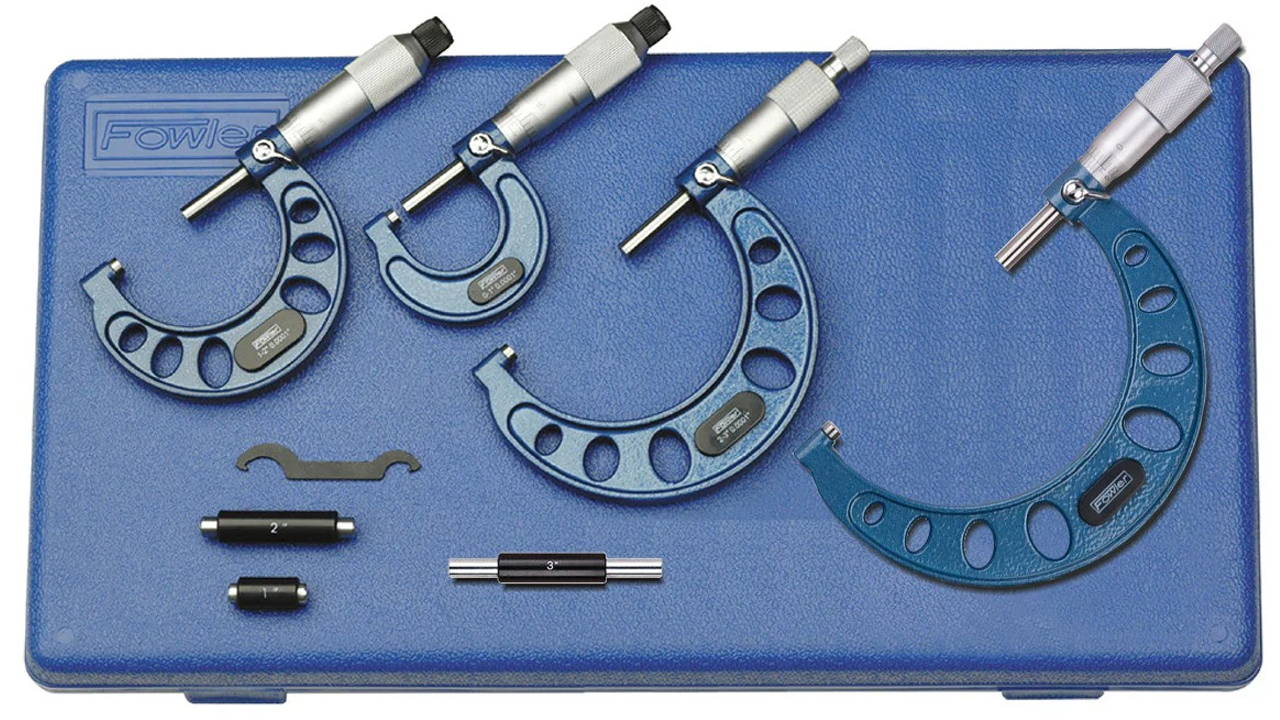 Economy Mechanical Micrometer Sets are available in various configurations, with different types of micrometers included in the set, such as blade micrometers, caliper-type micrometers, point micrometers, and more. Some sets also come with additional accessories, such as interchangeable anvils, measuring rods, and depth attachments, to increase the versatility of the set and provide even greater accuracy in measurements.
Using an Economy Mechanical Micrometer Set is straightforward. The micrometer is placed over the object being measured, and the spindle is adjusted until it makes contact with the surface. The measurement is then read from the micrometer's graduated scale, providing accurate measurements of the object's dimensions.
Overall, Economy Mechanical Micrometer Sets are highly precise and accurate measuring tools that are essential in many industries. They provide accurate measurements of objects' dimensions, making them a valuable tool for quality control and precision machining. The ability to measure different dimensions and the included accessories available in some sets also make them a versatile tool for a wide range of applications.
sHOP our DIAL MICROMETER SETS ECONOMY collection...