PRECISION DIMENSION MEASURING
An Optical Comparator is a device that uses optical components and light sources to project a magnified image of a part or component onto a screen for inspection and measurement purposes. An SPI Optical Comparator is a specific type of optical comparator that is designed and manufactured by the company known as SPI.
SPI Optical Comparators are used in manufacturing and quality control to inspect and measure the dimensions of parts and components with high accuracy and precision. They use a high-intensity light source to illuminate the part being inspected and a series of lenses and mirrors to project an enlarged image of the part onto a screen. The operator can then use a measuring scale or a digital readout system to take accurate measurements of the part's features.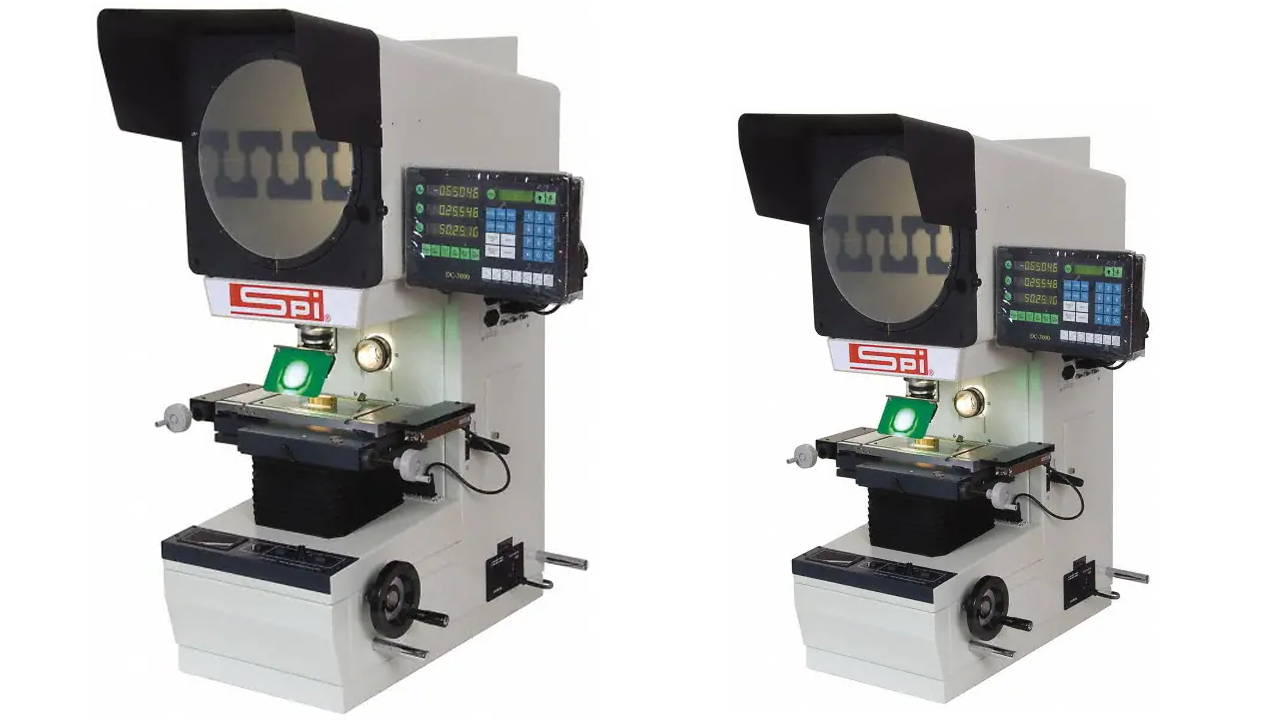 SPI Optical Comparators are available in a range of sizes and configurations to suit different applications and types of parts. They can be used for measuring simple geometries such as diameters and lengths, as well as more complex features such as angles, threads, and surface profiles.
Overall, SPI Optical Comparators are valuable tools for manufacturers and quality control personnel who need to ensure that their parts and components meet the required specifications and tolerances.
sHOP our SPI OPTICAL COMPARATOR collection...