PRECISION TOOLS AND ACCESSORIES
Table Vises are essential tools for any workshop or machining environment. These sturdy clamps securely hold workpieces in place, providing a stable platform for drilling, milling, grinding, and other precision machining operations. Table Vises are typically made of high-strength steel or cast iron and are available in a variety of sizes and styles to suit different applications.
The jaws of a Table Vise are adjustable, allowing for a tight grip on a range of different workpiece sizes and shapes. Some Table Vises also come with a swivel base, allowing the user to rotate the vise to any angle for greater flexibility and control. Table Vises can be mounted to a workbench or table, either using screws or a clamping mechanism, depending on the model.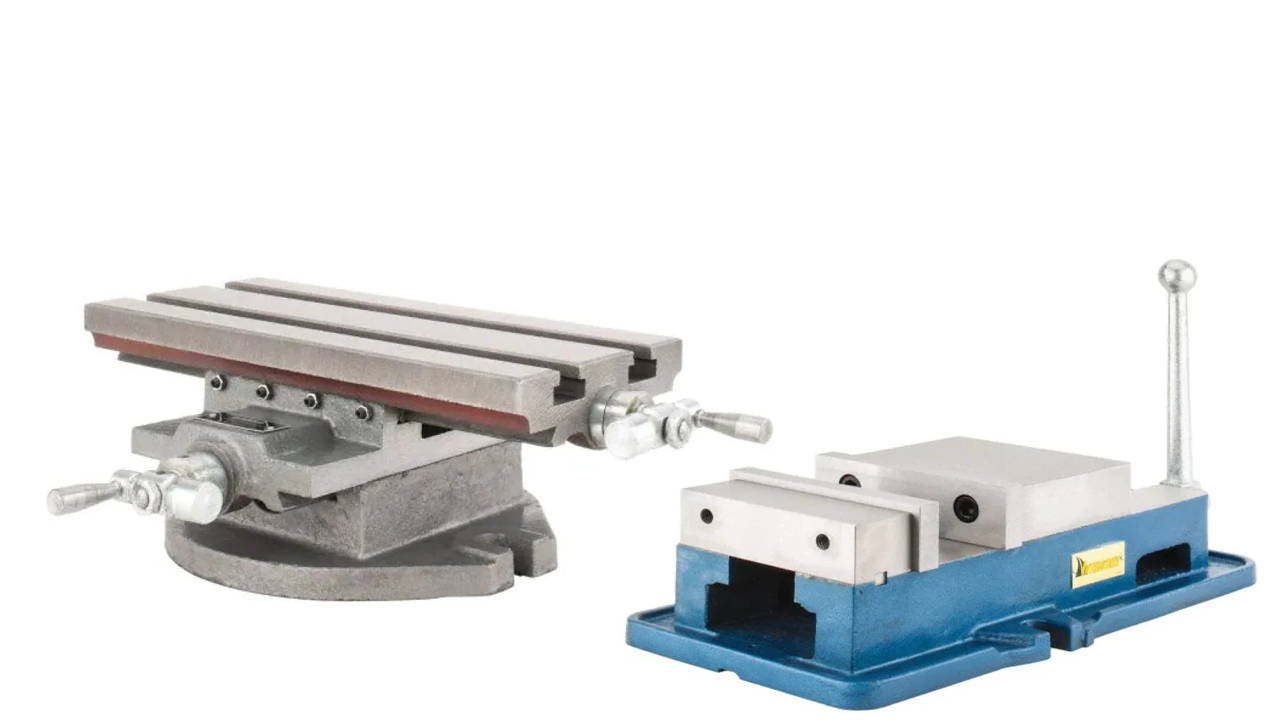 When choosing a Table Vise, it's important to consider the size and weight of the workpieces you will be machining, as well as the amount of force that will be applied. It's also important to choose a vise with a durable construction that can withstand the demands of regular use.
Whether you're a professional machinist or a DIY enthusiast, a quality Table Vise is an essential tool for precision machining and fabrication.
sHOP our TABLE VISES collection...