PRECISION Thickness MEASURING
Mitutoyo is a leading manufacturer of precision measuring instruments and offers Mechanical Micrometer Sets that are precision measuring tools used to measure the dimensions of objects with high accuracy. They are commonly used in the manufacturing, engineering, and scientific industries to ensure precise measurements of components and materials.
A Mitutoyo Mechanical Micrometer Set typically consists of several micrometers of various sizes, housed in a protective case for safe storage and transportation. Each micrometer in the set is designed to measure different dimensions, such as outside diameter, inside diameter, depth, and thickness.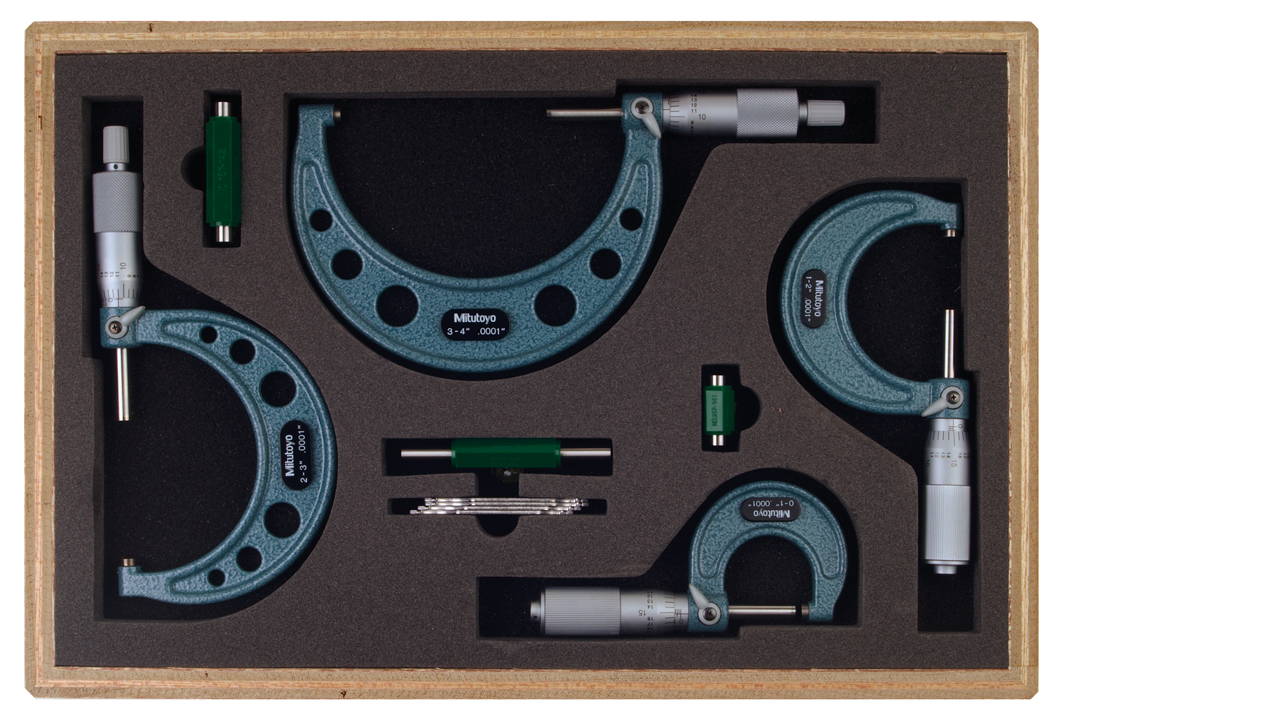 The ratchet thimble on Mitutoyo's Mechanical Outside Micrometer delivers a smoother, constant measuring force on the spindle to ensure accurate, repeatable measurements. The combination of the ratchet thimble and speeder enables a rapid spindle feed when measuring a wide range of different dimensions or easier, one-handed measurements.
Ratchet functions works both from the thimble and speeder allowing easy one-handed operation
Carbide measuring faces on the spindle and anvil resists wear to keep surfaces flatter with longer accuracy
Heat-insulated frame minimalizes thermal expansion for consistent measurements in different environments
Speeder is always available for quick rotation of the spindle
Measuring force is 5-10N
Includes a standard bar except for 0-25mm / 0-1" models
Provided with Mitutoyo Certificate of Inspection
Supplied in a plastic, fitted case
sHOP our DIAL MICROMETER SETS collection...