Gage interfaces are devices used to connect precision measuring instruments, such as depth gages, calipers, or micrometers, to a computer or other electronic device. The gage interface acts as a bridge between the measuring instrument and the computer, allowing measurement data to be transferred from the instrument to the computer for further analysis, storage, or processing.
Gage interfaces can be classified into two main categories: wired and wireless. Wired gage interfaces typically use a cable to connect the measuring instrument to the computer, while wireless gage interfaces use Bluetooth or other wireless technologies to establish a connection.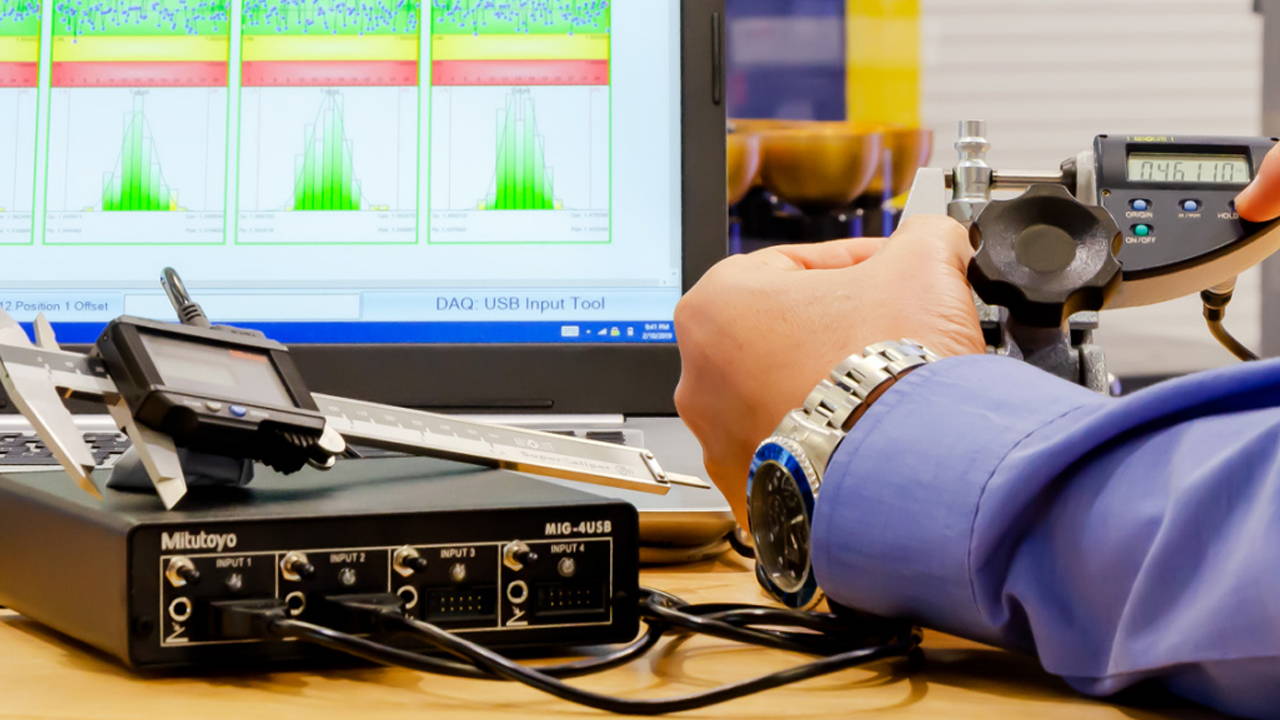 Gage interfaces are commonly used in manufacturing, quality control, and research and development applications, where the ability to collect and analyze measurement data is critical. They can be used to automate the measurement process, reducing the risk of human error and improving the speed and accuracy of data collection.
Gage interfaces can also be used to create customized reports and data visualizations, allowing users to easily interpret and analyze measurement data. Some gage interfaces also have the ability to send measurement data to cloud-based storage or analysis platforms, further expanding their functionality and usefulness.
We understand getting the correct gage interface equipment can sometimes be confusing. We specialize in offering a variety of different gage interface cables and gage interface boxes to our customers. Whether you are connecting to an SPC software package like Mitutoyo's MeasurLink or Prolink's QC-CALC Data Collection software, or you just want to drop data directly into MS Excel or some other Windows based software, we can help you make a somewhat tricky decision nice & easy!
CLICK ON ANY OF THE LINKS BELOW FOR MORE INFORMATION
some of our most popular Gage interface items...