Introducing our durable and versatile Air Hoses, perfect for a wide range of applications in any workshop or garage. Constructed with premium materials and precision-engineered for maximum performance, our Air Hoses provide reliable and long-lasting service.
Our air hoses are designed with flexibility and ease-of-use in mind. The reinforced PVC construction ensures kink-resistant operation, while the smooth finish ensures smooth airflow and maximum transfer of air pressure. Whether you're working with power tools or inflating tires, our Air Hoses deliver reliable and consistent performance every time.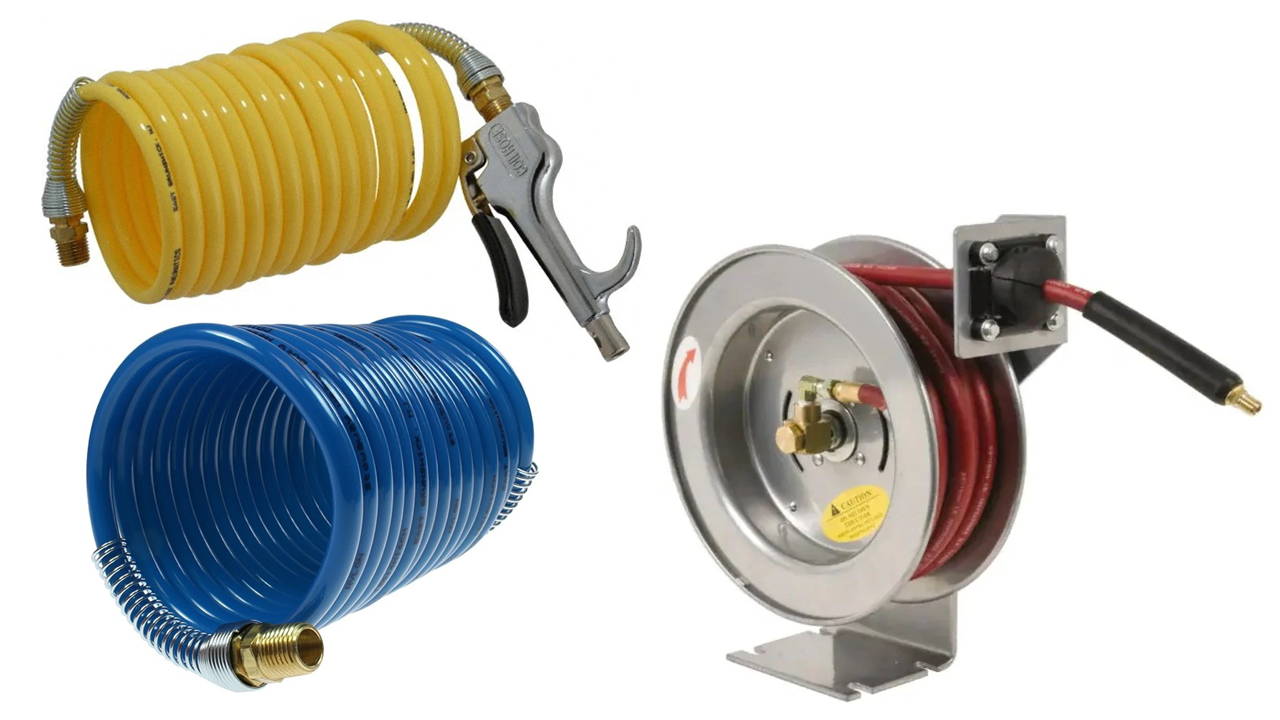 Available in a variety of lengths and sizes to suit your specific needs, our Air Hoses are compatible with a wide range of fittings and connectors. Choose from our selection of straight and coiled hoses to suit your workspace and tool setup.
Invest in our high-quality Air Hoses for a reliable and durable solution to your pneumatic needs.
sHOP our AIR HOSE collection...